Imagine investing as little as 6 hours a week to boost your company's visibility, traffic, and sales for little or no money. That's correct! Around 90% of marketers reported that social media gave their business a lot of exposure, and that's just one of its many benefits. Social networking is now an integral part of any marketing campaign, and the advantages of doing so are so great that anybody who does not take advantage of this low-cost resource is losing out on a fantastic marketing opportunity. It's clear that social media marketing is a critical component of marketing success, and many marketers recognize the platform's potential for business growth. Some of these practitioners, on the other hand, are unsure of which techniques to use or whether they are successful. There are so many social media marketing companies that help you with search engine optimization techniques.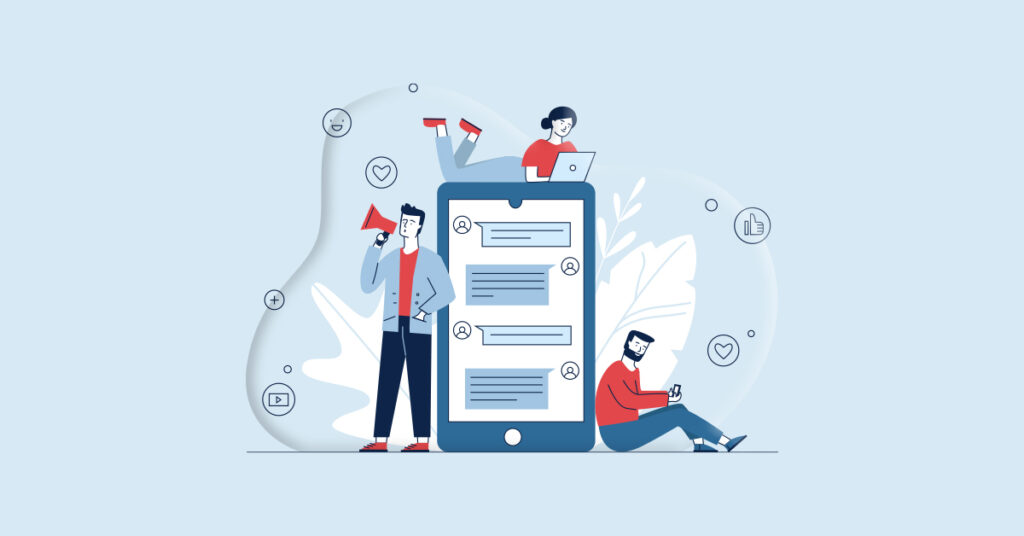 1. Improved Brand Awareness
One of the most cost-effective digital marketing services or tools for syndicating content and increasing the company's exposure is social media. Since you will be engaging with a wide group of customers, adopting a social media strategy will dramatically improve your brand awareness. Create social media accounts for your company and begin engaging with others to get started. Obtain "likes" and "shares" from the staff, corporate partners, and sponsors. Simply allowing people to engage with your content will boost brand awareness and begin to develop your credibility.
Each shared post will bring a new network of people to your company, which may lead to them being potential customers and the more people who know about your company, the better. Over 91 percent of marketers reported that their social media campaigns significantly improved their visibility by spending just a few hours per week. There is no question that merely maintaining a social media page can support your brand, and daily usage will help you reach a wider audience.
2. Increased Inbound Traffic
Your inbound traffic is restricted to your regular customers if you don't advertise your business on social media. People who are familiar with your brand are probably looking for the same keywords for which you already rank. You'll have a lot of trouble attracting people outside of your loyal consumer circle if you don't use social media as part of your marketing campaign. Every social media profile you add to your marketing mix serves as a portal to your website, and every piece of content you publish represents another chance to gain a new customer. People from all walks of life use social media, and their experiences and attitudes are diverse. Different people have different needs and think in different ways. Syndicating the content through as many channels as possible helps these people to discover it on their own. For example, an older demographic of customers might search for your website on Facebook using a specific keyword, but a millennial might start their search on a different social media platform entirely, since they search for goods in very different ways. You will effectively open your company to a wider range of versatile customers all over the world through marketing on social media.
3. Higher rankings in search engines
While posting on social media can help your business gain some website traffic, you'll need to put in more effort to see meaningful results. Search engine optimization is critical for improving page rankings and driving traffic to your company's website. Although social media does not specifically boost search engine rankings, according to Social Media Examiner, more than 58 percent of marketers who have used social media for a year or longer have seen an improvement in search engine rankings. Being able to rank in the top positions for your keywords will dramatically increase your traffic and produce positive results for your business. Let's face it: everybody uses Google to look for answers, and they're unlikely to go beyond page 1 because their response is usually found on the first page of results.
If your company's website does not appear near the top of search engine results, you should probably change your SEO strategy. Build high-quality content that incorporates your targeted keywords to give yourself the best chance of ranking higher on social media. Blogs, infographics, case studies, market statistics, and employee photographs can add excitement and authenticity to your company's social media profile. When you start sharing good content, you'll start to create a social media community of people who will "like" and "share" it. Most significantly, it gives you more chances to get in front of industry influencers who can write about your company and connect back to you, boosting your search engine rankings directly.
4. Conversion Rates That Are Higher
Your company will have more conversion opportunities as a result of increased exposure. Every blog post, picture, video, or comment has the potential to drive traffic to your company's website. Via a humanization aspect, A social media marketing company helps to make a positive impact. It personifies a brand as it interacts with customers by sharing content, commenting, and updating statuses on social media. People tend to do business with one another over corporations. About 51% of marketers said that taking the time to build relationships with customers resulted in increased sales. The more favourable an impact you make on a tourist, the more likely they are to remember your company when they need your goods or services. According to reports, social media has a lead-to-close rate that is 100 percent higher than outbound marketing. When a brand is social online, customers who follow your brand's accounts are more likely to trust your company's reputation. People use social media to keep in touch with their friends, families, and communities. Why not add your brand to the conversation because people are already talking about it? When they need your goods or services, they're more than likely to recommend your brand to a friend, offering social evidence of your company's efficiency. According to Social Media Examiner, 66 percent of marketers saw lead generation gains from investing at least 6 hours a week on social media channels. Putting your brand in an area where people are sharing, liking, and talking about it will only make your current traffic convert better.
5. A Higher Degree of Customer Satisfaction
Social media is a medium for networking and collaboration. It is important to give your organisation a voice across these channels in order to humanise it. Customers enjoy receiving a personalised response rather than an automatic message when they leave feedback on your pages. Recognizing each comment demonstrates that you are mindful of your visitors' needs and seek to have the best experience possible.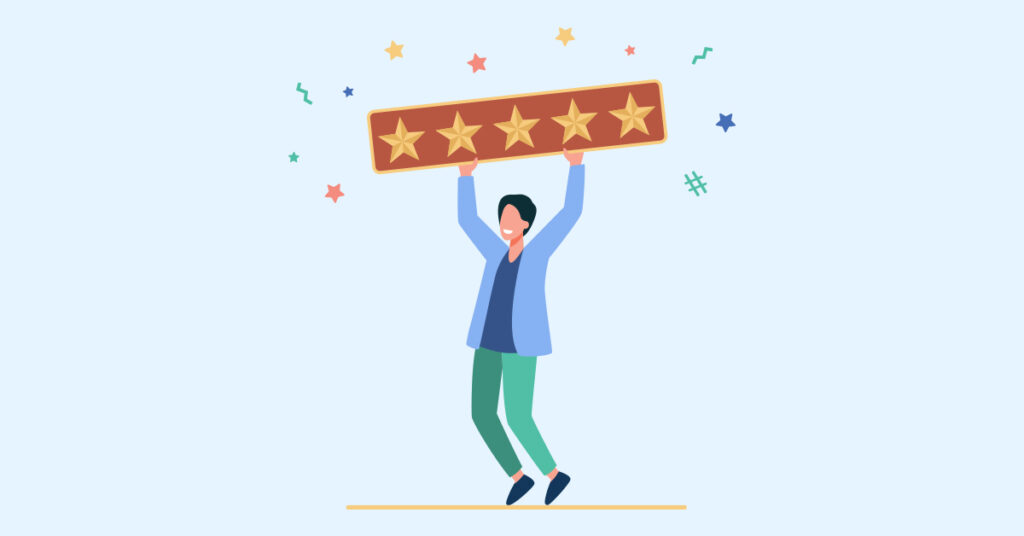 Any customer interaction on your company's social media pages is an opportunity to show your customers that you care for them. If a person has a question or a concern, you can use social media to discuss the issue through interpersonal communication. Even if reacting to a consumer query, a brand dedicated to customer loyalty that takes the time to write personal messages would inherently be perceived positively.
6. Brand Loyalty Improved
Developing a loyal customer base is one of almost all companies' key goals. Given that customer satisfaction and brand loyalty are always linked, it's critical to connect with customers on a regular basis and begin building a relationship with them. Your brand's goods and advertising ads aren't the only things you can promote on social media. These channels are viewed by customers as a service channel through which they can interact directly with the company. The millennial generation is also known as the Generation Z. Millennials, who were born between the early 1980s and the early 2000s, are the biggest generation in US history and will soon dominate the entire market. According to research, this community of consumers is 62 percent more loyal to brands that communicate with them directly on social media. Since these digital natives expect brands to connect with them, companies must use social media marketing to catch the interest of their most influential customers.
7. Reinforcing the Brand
Customer satisfaction and brand loyalty are essential factors in establishing the company's authority, but it all boils down to communication. When customers see your company on social media, particularly when you respond to customers and post original content, it lends credibility to your brand. Interacting with customers on a regular basis shows that the company values customer loyalty and is willing to answer any questions they may have. Customers who are happy with a product or service are willing to tell everyone about it, and they often use social media to do so. Customers who discuss your company on social media help to promote it and demonstrate your reputation and brand authority to new guests. You should let real consumers who liked your product or service do the advertising for you until you have a few happy customers who are vocal about their positive buying experience.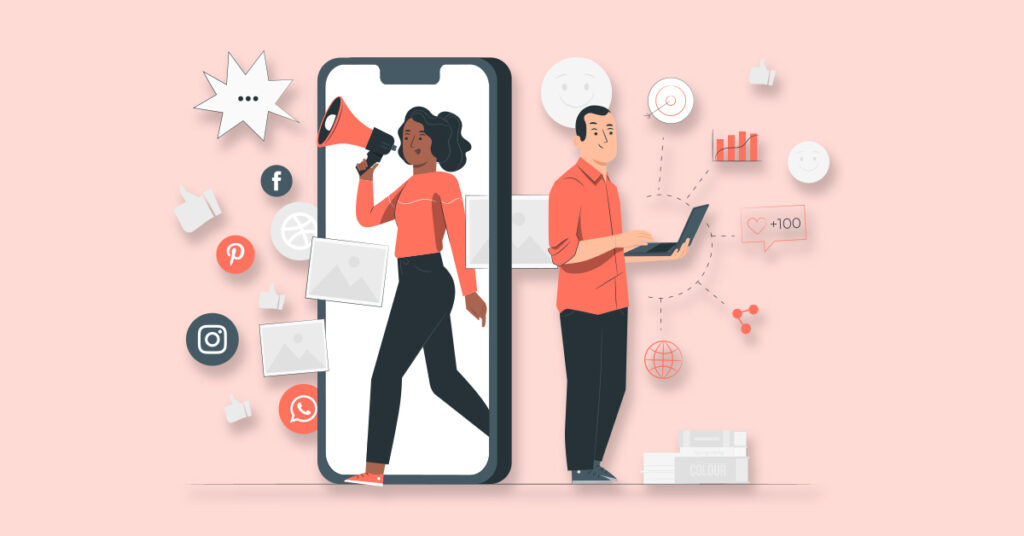 8. Economical Social media marketing
It is perhaps the most cost-effective aspect of a marketing campaign. Almost all social networking sites allow you to sign up and create a profile for free, and any paid promotions you want to participate in are relatively inexpensive compared to other marketing methods. Being cost-effective is advantageous since it allows you to make a higher return on investment and allocate further funds to your marketing and company expenses. If you plan to use paid social media ads, start small to get a sense of what to expect. Fine-tune your plan as you gain experience and try increasing your budget. An extended help can be provided by the Digital marketing service providers. You will dramatically increase your conversion rates and ultimately get a return on investment on the money you initially invested by merely investing a small amount of time and money.
9. Find out what's going on in the market
Business analysis is one of the most important benefits of social media. What better way to learn about your customers' opinions and desires than to speak with them directly? You can see consumer interests and thoughts by tracking activity on your accounts, which you would not be aware of if your company didn't have a social media presence. Using social media as a supplement to conventional research will help you collect knowledge that will help you better understand the industry. You may use additional resources to evaluate the demographics of your customers once you've built up a broad following. Another useful feature of social media marketing is the ability to categorise the content syndication lists by subject to see which types of content get the most views. These tools allow you to track conversions from different social media channels in order to find the best combination for generating revenue.
10. Leadership in Thinking
Using social media to share informative and well-written content is a great way to develop yourself as an expert and thought leader in your field. There is no one-size-fits-all approach to being a thought leader; it takes hard work that can be aided by online networking resources. Make use of social media sites and develop your presence to establish yourself as an expert. Connect with your audience, share information, and promote your authority by being communicative. Your talents will be demonstrated and followers will look up to you if your social media strategy is integrated with other marketing campaigns. Being able to communicate directly with your customers builds a trust that they can respect, enabling you to become a significant influencer in your industry.
Conclusion
It goes without saying that social media marketing has its benefits, so if your company doesn't already have the right profiles, make them! To start gaining followers, fill out your company's details and post some interesting content. To help develop your profile, ask people who are important to your company to "like" and "share" your page. The right social media marketing strategy would result in increased traffic, stronger SEO, higher conversion rates, enhanced brand loyalty, and much more with regular updating. There are almost no explanations for not integrating social media into your marketing campaign. There isn't anything to lose because it is so cost-effective. Don't let your rivals snatch your future customers because they're already on social media. The sooner you get started, the faster your company will expand.
Read This Blog: 41 Content Promotion Tools: The Ultimate List