It is rightly said that "The time and money are the two precious assets that we don't recognize and appreciate until they have been depleted." In today's world, people are moving faster than time but they often forget about their health midway. Mankind is achieving great success in every field whether it be financing, medical, space, or technology but with success come the bad lifestyle choices which ultimately leads to bad health which ultimately leads to bad skin. We have many times heard people saying that life isn't the same now or people were comparatively healthier back then and have good looking skin.
Maintaining a healthy skin is very important for you. While we often talk about the beauty benefits of facials and products, our love for skincare is first and foremost about skin health.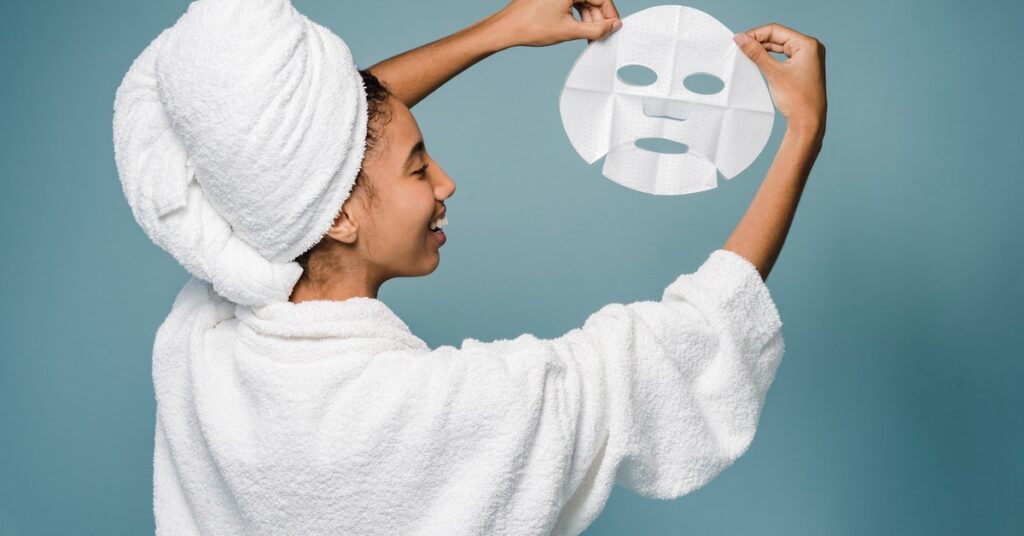 But when it comes to skin, we try to follow all the kinds of beauty services for maintaining healthy skin but we often forget about the most underrated and most easily accessible process for your skincare is the skin sheet masks.
sheet masks are becoming a well-known obsession in the current beauty world. Some people may even argue that sheet masks can be a real game-changer in the world of skincare, while others believe that they are overhyped.
WHAT ARE SHEET MASKS?
sheet masks are the face-shaped sheet fabrics soaked in a nutrition-packed soaked solution called serum. These sheets can be made up of various kinds of materials and are available in various kinds of forms including paper, fibres and gel types. These sheet masks are different from facial masks, sheet masks can easily be applied and take off and pat in extra serum instead of washing the paste mask from the skin and applying other skincare products. sheet masks can generally be used once and it is individually packed, making them fast, convenient and easy to use.
Essentially best described as essence-rich skin food, sheet masks are soaked in moisturizing, smoothening, and brightening serums, and meant to be applied on cleansed skin once or twice a week. A way to combat skin damage caused by aging, pollution, and other factors, sheet masks are supposed to enrich the skin with nutrients and moisture.
Expecting these masks to combat acne, cleanse, or remove wrinkles, then, is impractical, as those require different, long-term solutions.
These sheet masks can be the best beauty service that you can avail and along with it a good makeup and hairstyling service to get a complete makeover for yourself.
HOW DOES SHEET MASKS WORK?
These sheet masks are fully soaked in concentrated serum, which consist of many beneficial ingredients to the skin such as hyaluronic acid and vitamins. These vitamins are in the water phase as dissolved. The sheet prevents quick evaporation of the water phase and extends the time frame the ingredients required to penetrate deep into the skin. Due to all these benefits sheet masks outperform the effect of traditional serum-type skincare even when applied once.
WHAT ARE THESE SHEET MASKS MADE UP OFF?
They are made either from thick yet flexible paper, cellulose and absorbent of fabric such as microfibers, cotton wool or coconut pulp etc. Some sheet masks are designed for dry skin which are made up of materials like synthetic fibres which are extremely absorbent and can hold high amounts of water without any difficulty. The newest ingredient that is most commonly being used now-a-days is the hydrogel used for making sheet masks.
Top 11 sheet masks that are perfect for your skin.
The face shop solution for radiance face mask.
This face solution radiance marks come with highly beneficial vitamin c serum and the immense goodness of the antioxidants. It will help to hydrate your skin as well as will also help to fight dullness caused due to all the pollution and dirt. Vitamin c acts as an amazing agent to brighten up your skin. It also helps to fight acne and acne marks caused on the skin. Vitamin c will also help you to fight dark spots and wrinkles as well as dark circles. So, we can say that applying these vitamin c rich face marks on a regular basis can be very beneficial for your skin as well as will promote the growth of new cells on your skin.
Nyka skin secrets black mud and aloe vera sheet mask.
As some of the sheets face masks are drenched in watery serum but the mud mask has a light fragrance and is very nourishing for the skin. The mud aloe vera combination can work wonders for people with dry and patchy skin making the skin glowing, supple and fresh. Black mud works as a natural glowing agent, it will make your skin brighten and will make it glow. Aloe vera, as we all know is the only substance that our skin can soak, will provide you with all the moisture and will rehydrate your skin. So, this mask works as a perfect combination for rehydration and glow for your skin. One of the best things about these sheet masks is that it is very affordable and easily available.
MOND'SUB pomegranate + sheep placenta facial mask sheet.
Most people usually never consider buying a mask especially with a sheep placenta but this ingredient is of huge importance in the Korean beauty market. There are even reports suggesting that certain members of the Kardashian-Jenner can swear by this protein-rich product.
This is not without reason as the sheet mask in question here is by far the best on this list. This product has the benefits of pomegranate which will help in even out all the skin flaws, smoothen out patchiness and scars, visibly brighten the skin, and makes it beautifully pump, it must-have, especially because its effects last longer than other sheet masks. Along with all these benefits, it works best enough to make the skin feel and look repaired through moisture and nourishing it. while it does not harm any sensitive and acne-prone skin but will provide the cure for your acne and acne marks.
INNISFREE IT'S REAL SQUEEZE MASK: –
It is a safe and relatively natural product, this is a lovely mask that is great for giving skin a soft rosy glow by driving out the dullness from the skin with non-greasy hydration. The best time to apply this mask is 30 minutes after a long day or on the days when you feel like you need a spa. You can pretend this face mask is your own personal spa. This mask will give you the feel of professional beauty service. You can apply this mask for 30 minutes and then massage your skin after which it could be left on instead of washing. The results can be quite clear the next morning and your skin will feel brighten simply because of all the hydration that this sheet mask provides. One of the most amazing benefits of this sheet mask is that the skin feels soft and looks mattified instead of oily.
INNISFREE IT'S REAL SQUEEZE MASK- LIME
As many of us go out in the dust and heat making our skin dull and dry. This sheet mask will make your skin look blemish-free and brighten up your skin after pollution damages it. This mask is full of antioxidants, it refreshes the skin and will beautifully tone your skin. This sheet mask contains all the benefits of lime serum which will enrich your skin with vitamin C that will rehydrate your skin completely and will make it look radiant. It will also help to fight oily skin and will prevent acne and acne marks. This vitamin C enriched face sheet mask is perfect for clearing up the skin and making it look fresh and wonderful.
THE FACE SHOP REAL NATURAL RICE FACE MASK.
This mask is perfect for the extremely dried skin type as it comes on the oily side. This mask has the goodness of the rice water which will provide your skin with all the essential oils. Rice water has the intense properties of brightening up your skin and will prevent your skin from dryness, dirt and pollution. It can be best described as the perfect moisturizing mask and will work wonders for someone with dry skin.
DERMAL KOREA Q10 COLLAGEN ESSENCE MASK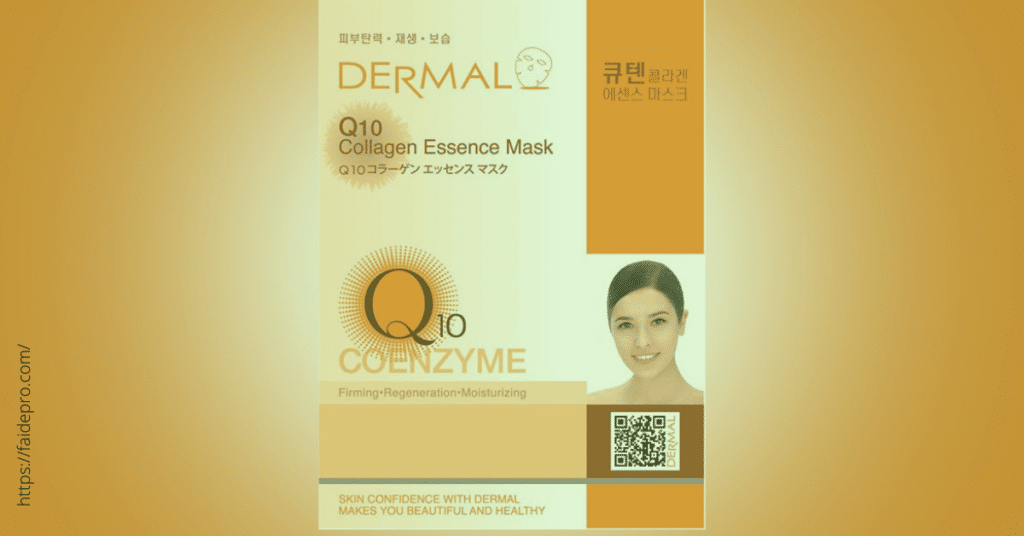 This facial sheet mask guarantees to provide your skin some major brightening and radiance. Good for tightening skin, this mask makes skin look quite bright after application. In fact, the mask leaves a whitish cast on the skin, which goes in a few hours. So, like most sheet masks, it is best to apply this the night before an event. However, the results make your face look like there is a beauty filter on, which is so worth the temporary "whiteness." If you want to get ready for a party or a wedding function and even for an important event at a professional front, you can come with makeup and hairstyling that will give you the experience of salon-like beauty service.
HADA LABO ULTIMATE ANTI-AGING FACIAL MASK.
This is an inexpensive set sheet mark that contains four sheet masks in one packet. It has got amazing remarks and feedback from its testers. It has been proved that this mask rehydrates the skin and makes the skin glow. It has a very charming fragrance and can be perfect for your self-care relaxing session. As promised by the brand the regular use of this mask will prevent wrinkles on your skin and will slow down the process of aging as well as will promote the repair and growth of skin cells.
MIRABELLA COCONUT ESSENTIAL FACIAL SHEET MASK.
This mask has the immense benefits of healthy and nourishing coconut which will soften your skin and will make it glow radiantly. This facial sheet mask is made from real coconut extracts, which give your skin all the benefits of coconut milk without any mess. It is easy and efficient to use. This coconut enriched mask does an excellent job in restoring and repairing the dry and dull skin that needs moisturization. The pleasant smell of the coconut will give a pleasant sensation even when you leave it on your skin. It is easily available off the shell.
MIRABELLA TEA TREE ESSENTIAL FACIAL SHEET MASK.
It is another amazing mask offered by the well-known Korean-based beauty brand-Mirabella which offers a good variety of sheet masks. This mask is enriched with tea tree serum that will not only nourish your skin but will also provide you with abundant hydration and moisturization for your skin. Containing the extracts of the tea tree, it will prevent the formation of excess oils on your skin which will help you with your acne and acne marks problem.
INNISFREE SKIN CLINIC MASK-VITAMIN C
This facial sheet mask contains vitamin c serum. Vitamin C promotes collagen production, which has the potential to thicken the dermis, diminish fine lines, and is essential for firm, youthful skin. On top of that, vitamin C is an antioxidant, meaning it protects skin cells from damaging free radicals caused by UV exposure. Hence this sheet mask moisturizes skin and makes it glow without bringing whitening into the equation – a rarity in radiance-enhancing products today. It makes this refreshing mask great for long-term usage, and hence, one of the best sheet masks in India.
Sheet mask could be the best in times when you need to relax or in a hurry and do not book to book an appointment to a salon. You can also include these sheet masks in the process of other beauty services such as facial, spa, massage, waxing, etc. They can also be put on your face for some extra relaxing sensation while getting your other services such as waxing, manicure, or pedicure done. A good facial sheet mask along with makeup and hair styling3 will be a perfect makeover for you!!