We want to relax in our house and have fun all day but one thing that is keeping us from doing this is that our house is not much organized for all this fun to be there in the first place. Who doesn't want to feel good in their house but it isn't easy and we all know it.
Keeping your house organized is a tiresome job but it needs to be done. We all feel low when it comes to doing this stuff even though we know that it will highly improve our experience in our house.
Not to mention the time we have spent in our homes locked away in COVID-19. It's been a long time and now that we know that things are not getting normal like they were before the pandemic, we need to adapt to the environment and our surroundings. We all are living in our houses and spending most of our day here and hence it is very common for your house to get messed up with numerous things. It is quite possible that you may have messed up your house as you have never before and that's all thanks to the insane amount of time we are spending in this small area.
If your house is on rent then things maybe even worse as you are much more driven towards not spending much time in organizing and improving the experience of your house. For that, if you are thinking about it then you should be interested in real estate services to either buy a new house or get another house on rent. Getting another house on rent may be the best option for some people as it will provide you with a whole new experience at this time but there may be numerous limitations that may stop you from doing so.
We all have been through a lot in this pandemic and things are not all good for everyone. There may be a financial limitation, emotional limitations and much more but if you can afford it then you should go for it. Asking for advice from a real estate service doesn't cost you much and may be worth much more when you get what you always wanted. Know one thing that these professionals have faced many people with a similar problem to yours and can help you in a way that you may not have thought of.
Well if you already own a house then this is not an option for you and you will have to keep up with the hard stuff yourself. Keeping our house organized is trickier than you think and can be actually pretty simple if you look at it from a different perspective. Things can be different without us doing much for it and that's exactly what we are gonna tell you today. We want to make things easier for you.
These tips are not for improving your house for that you can learn "Projects to Improve your home" which elaborates on the topic of improving but here we will be telling you about the tips to organize your house as even after improving your house it may still get messed up pretty soon.
The Strategy for Organizing your House
Now that we have talked about it all, we should focus more on the strategy for organizing the house. We know that this cannot be done in a day and you should focus more on daily improvements rather than just going at it all in a single day. This will backfire and will result in nothing as in the long run the surroundings will get much messier.
We need to focus on the core of the problem. How do things get unorganized this quick after we have organized them the last time? When you got the home for the first time from the real estate services it looked so much different than it looks now. As we have told that one way to escape this mess can be to get another house on rent but it may seem impractical to you because it is for most people but the ones who wanted a new house will obviously have their house messed up pretty bad and this is the essence of it all.
We have to work on our houses every day to keep them organized and to maintain them after we have cleaned them. If you ever see someone's house who is going to shift to another house on rent then it will be the biggest mess you will see because they know that they don't have to organize stuff or to have a project to improve their house.
So here we will be providing you with ideas that will not take much of your time daily and can be done any day in a span of one week. The goal is to get your house organized in a week's time.
Kitchen
Kitchen is one of the most unorganized places in everyone's house as this is used daily and more time than you would think. We all get to our kitchen to grab snacks and to even get water. Hence, for it to be organized you will have to pay attention to a lot of details to keep them organized.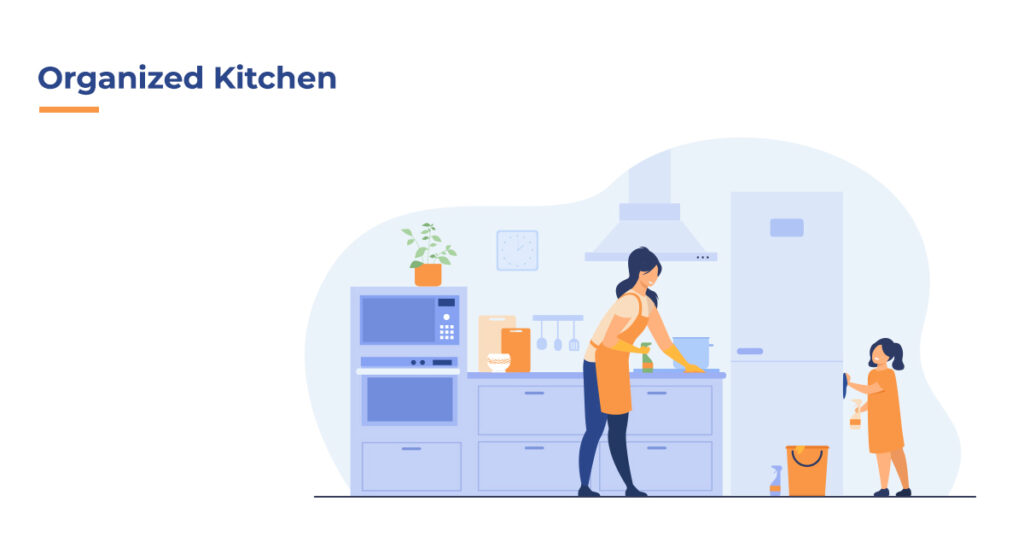 The way to organize it all is to start with the habit of keeping the things in place as much as possible as in the kitchen this is the only thing that's possible.
Clear off things that are no longer needed on the counter.
Wipe your kitchen table.
Take out the trash and keep it clean.
Wash the dishes as soon as you see them, waiting for the clutter to get big and then doing it all at once does good for no one.
Wipe down your stovetop.
Clean the shelves and organize them accordingly to items you need the most to the place which is the easiest to reach.
Have the mindset of keeping the sink clean always.
Throw out any food that has gone bad in the fridge.
Use lemon water and vinegar solution to clean up things and utensils holders.
2. Bedroom and Closet
The next most unorganized place in the house is the bedroom and the closet. The bedroom like the kitchen is one of the places we visit the most often and spend the most time in and they have this tendency to get messier than other places.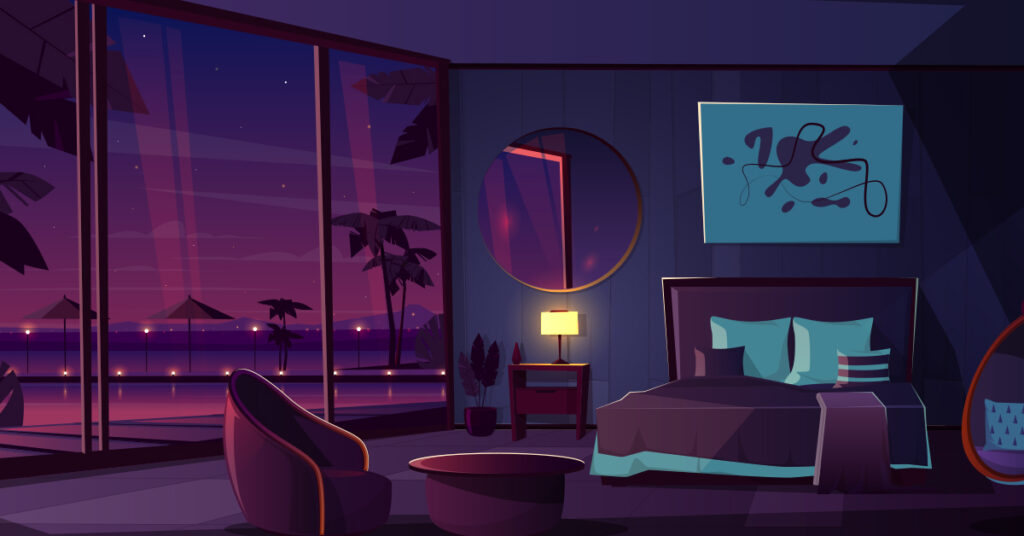 The closet has the same problem, we visit it daily and hence it gets the most unorganized really quick.
Take the items that don't belong in the closet out.
Dust out the whole closet from the outside and inside.
The clothes that don't belong in the closet or the ones that are too old should be taken out.
Use the hanging style of the closet to organize your clothes.
Organize your drawers according to the need.
Having a drawer or shelve that is easiest to reach for the clothes that you mostly wear is a good option, to begin with.
Things that don't belong in the bedroom should be out of there such as your office work, suitcases, bags etc.
Dust out the things in your bedroom really quick such as the paintings, shelves and drawers.
Put on new bed sheets and pillow covers for the bed.
3. Tidy up your Kids Room
Your kids have this tendency to never keep their room organized at any cost. You cannot teach them enough to keep their room organized and you shouldn't expect this from them. Your kids may get things in the house that they play with for like 4 days and then never pay attention to them again. They may drag you into buying stuff that you don't need and hence things may look a lot cluttered then they are.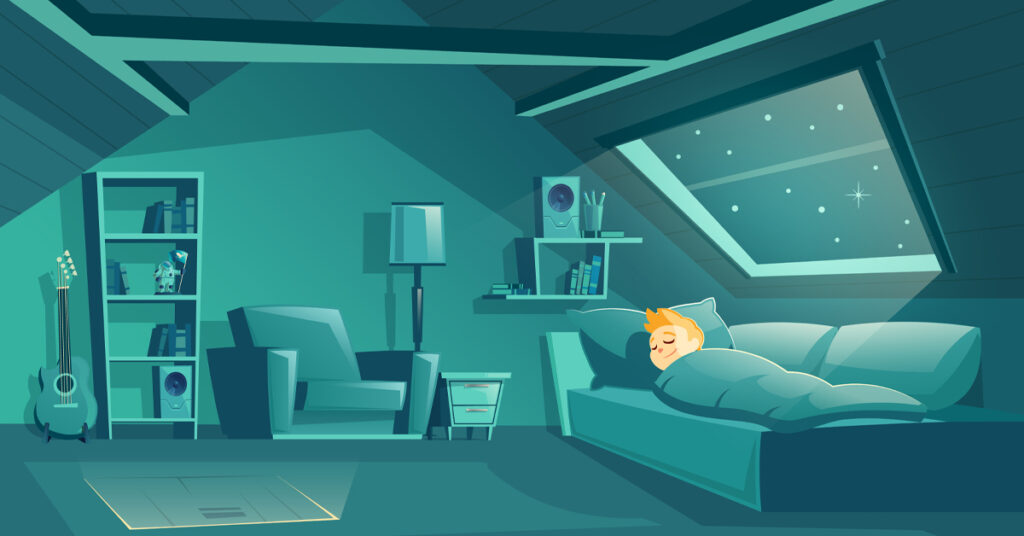 Throw out the trash and the toys that they don't play with from the room and especially from the bedroom.
Take out the toys that are broken and your kids now don' play with them because of their age.
The toys they play with should be in a basket from which they can grab them when they feel like it.
If you feel like your kids can't survive without their year-old toys then just gather them and keep them in the storeroom or a place they won't find, if they can't get over the toys then you can always get them back with a surprise.
Keep books in your kid's room and in a nice organized manner.
Tidy up their drawers and shelves.
Dust and wipe down the surfaces and look for stains that need special attention.
Most importantly, change the sheets and any sort of clothing in their room as they can catch infection really quickly.
4. Laundry
Now that we have cleaned and organized a lot of places. The one thing that we would have collected from everywhere in the laundry. You can use a whole day for doing laundry or do it twice a week as per your convenience but you cannot escape this day whenever you decide this will be.
The only easy thing here is to gather all the clothes that need to be washed as soon as you see them. Just put them in a basket that is solely for the laundry.
If you are paying attention to it after many months then there maybe clothes that you don't need and you won't even clean those should be donated to the needy and for that, you can keep them organized in a pile for your kids' birthday so that you can teach them to donate things that you don't need to the needy.
Having an hour or two for washing your clothes and then drying them just to get to fold them and iron is a devastating task but it needs to be done and the best way is to do this task with some other thing to make sure that you are in a good mood all along.
5. Bathrooms
There is no need to tell you how messed up and unorganized your bathroom can get. The obnoxious feeling you get when you enter your own bathroom should be changed as we know that we get the best ideas in the bathroom. You don't want them to be cluttered the same way your bathroom is.
Get rid of the clutter on the countertop.
Clean your shower to get the best experience.
Wipe down your counters and sinks.
Most importantly, wash the mirrors real good as you see them daily and won't pay much attention to how dirty they are.
Thoroughly clean the toilet and the seats.
Replace towels with new ones, change the towels every 2-3 days.
There may be clutter from old products that are of no use now, throw them away.
You may get to know that a lot of products need replacing and this can be done by making a note about the products that need repairing.
Tidy up the drawers and shelves.
The stainless steel surfaces should be cleaned with proper tools or you may use the vinegar and lemon solution to get the dirt off them.
Use a bathroom cleaner to get the cleanest experience on your bathroom surface.