Who doesn't want to buy a lavish property for themselves? We all wanted the biggest house in childhood but as we grow, we came to know that things are not this way and every house can be a home if you are eager to live in it. Real estate agents play a vital role in your property search.
To buy a property ideally, there should be no hassle but we all know how much hassle it actually is to buy one from the real estate services. Whether you use real estate services or not, one thing is for sure that buying a property is one of those tasks which needs to be done with a lot of thought beforehand because if things go wrong then there is a lot to actually lose as compared to other purchases.
Why? Because a home is the largest single investment you are ever going to make and if something goes wrong you will be having that thing on your mind for a lifetime. So, you need to make sure that fewer things go wrong with your hand as there are a lot of things that are out of your hands when it comes to buying a property.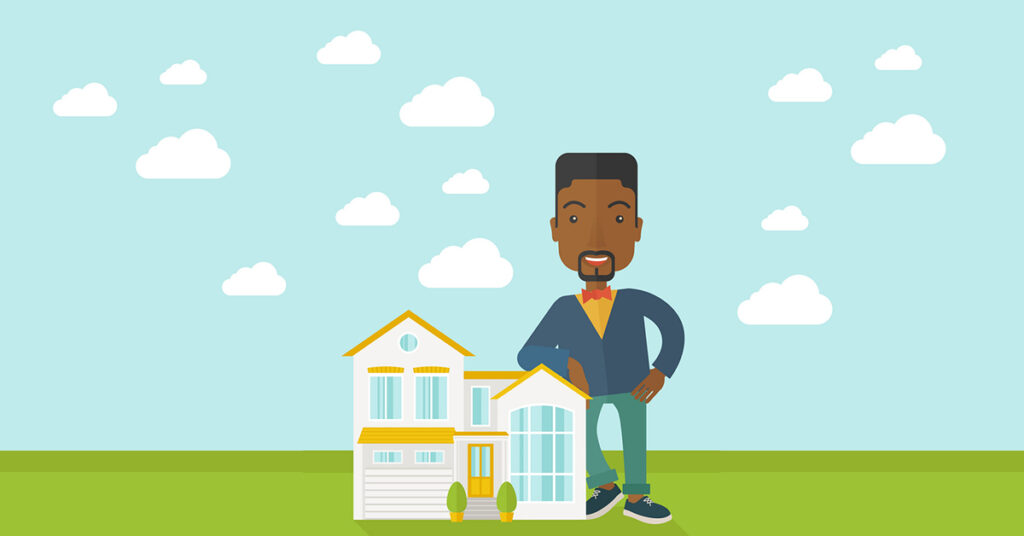 When it comes to buying a property whether it's a house or an office it needs to be made absolutely sure that you are getting what you are seeing you are getting. This is the thing that needs to be made sure of. Numerous people will try to sell you houses and offices and other pieces of properties but when you actually get one, it may feel different.
As we said buying a property is a big thing for you and it's a big thing for the person who is selling it. If he can make a lot of money by telling you a few lies then it's a great deal for him but it is not the best thing to do morally. Things as such happens a lot in the real estate market and that's why there are real estate services to take care of mishappening and cheating as such.
To make sure that things such as these and there are much more than this, doesn't happen to you then you need to ask a few questions to your real estate agent to make sure that you are not the one being played. As the game here is very complex and it takes years of practice and experience to know them inside out of this whole and a real estate service knows it from the bottom of their heart.
These questions can change the way you have been dealing with your real estate agent and you may get a good deal just because of it otherwise there is no harm from asking them. It won't do you any bad just asking a bunch of questions to make sure that the property you are buying is what you wanted. Questions provide us with a way to self-reflect and we can think about them as tools to get better at what we are doing at the moment.
There are many malpractices that are still continued to this day and age in every market and knowing how to get around with these is a power on its own and asking questions is that power. Here we are providing you with a few important questions that you need to ask your real estate, agent.
Why are you Selling?
This is indeed one of the most important questions to ask the real estate agent or the person who is selling the property. Not just them but it is a very critical thing to know about for you too. You need to be sure about the reason the last tenant left the house or the property.
There are many reasons why people sell a property, they may be moving to another place or city, a job relocation, a desire to get into a different house especially bigger. Many other reasons are there as marriage or the birth of a child, death of a loved one, and many more. There can be innumerable reasons to leave a property but you need to be sure of that and be informed about it.
As you have seen that these are things that are often personal so asking someone and expecting a true response is childish. You may not get the truth but it still opens a path for negotiating as no matter what they tell you it will be closer to the truth.
We all know how to research the truth when it comes to the future of ourselves so even though they would like to lie about the reason it will still be enough to stop you from asking any further question in the same domain.
The reason is important as depending on it the seller may be open to negotiation for a lower price. A good real estate agent will get you a lower price in almost all situations because of the negotiations. If you know that for whatever reason they want to get out of the house quickly and want money in a limited period of time then you can take that into your favour and offer a lower price.
Time on the Market
Buying a property is a hassle but selling it is no easy task too. Sometimes even the real estate services can't help much. Hence, you need to know how long the property has been on the market. One of the main reasons why a property will be on market for so long is because it is overpriced. This is although a poor strategy still works in favor of the seller sometimes if people don't pay attention.
This is no less than a nightmare to buy an overpriced property and then regretting it your whole life. Although the overpricing strategy can be used against them with little tricks. A common thought people have for properties that stay on the market for long is that there is something wrong with the property altogether otherwise it would have been sold out by now.
This will make it easier to negotiate for the price and you can get your desired house within your budget.
Previous Selling Prices
A real estate service has already tried to sell the property that you are looking for and knowing what it was being sold at before you will be much more beneficial for you. One of the things that you will know about the property is that whether the value of the property has risen or fallen. This will help you to negotiate if the value has decreased then you can negotiate with the price but if the value is increased then you can know that you are having a great deal at your hand and you should not let it go.
There may be instances when the real estate agent doesn't tell you about the previous selling prices then you can look up the internet for the same and find the details or otherwise look into the public records to know exact price details.
What is Included in the Sale?
There are numerous things that are sold with the house or property as there is no other choice to do so. Things that are permanently attached to the home such as cabinets, faucets are not taken off even though you are buying the house at a low price. Your seller may enforce the idea to remove numerous things if you are getting the property for a lower price.
You need to make sure that your real estate agent doesn't let this happen as there are various legal definitions to it and you can take advantage of them too.
Although there are many things that are not so sure about their inclusion at this time it is a good option to ask for its status and get that in writing from the seller or real estate agent.
Pay close attention to anything that can make it difficult for you to move into the house easily such as sheds, appliances, windows and make sure that the basic necessities are in working condition.
Never make a deal unless a seller can guarantee the proper working of the basic necessities as this can make your time in the house difficult.
Neighbourhood
One of the best and bad aspects can be the neighbours or the neighbourhood. It can get affected by many different reasons such as the noise around the property, traffic for an easy commute, wild dogs, or small businesses nearby.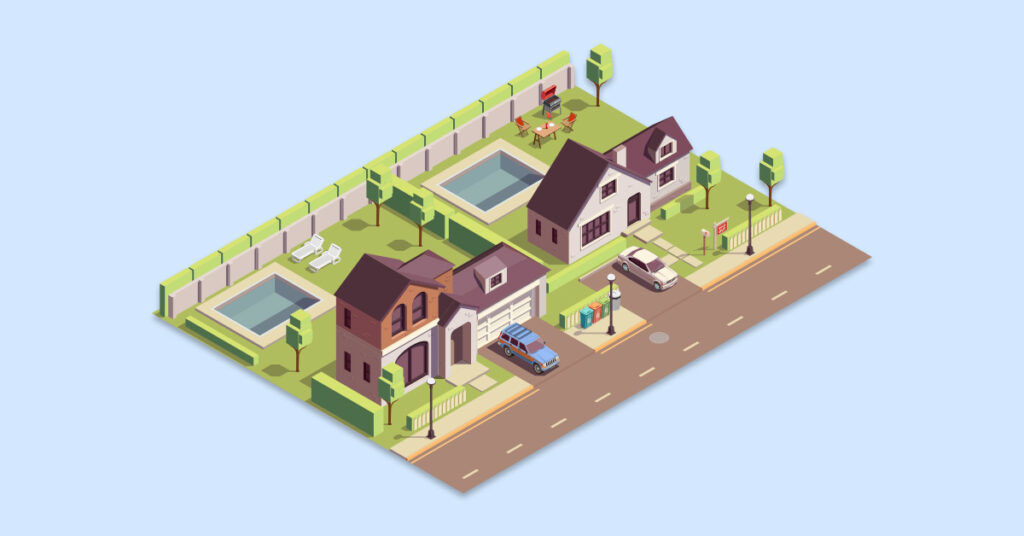 Things such as these actually reduce the value of the property and you will know if the property is overpriced. This will open the path for negotiations but one thing is for sure that the neighborhood doesn't change so often and hence the value of the property will keep decreasing with time.
You may want to know about the neighbours who can cause you the problem and disrupt your peaceful living in the house. You will be advised to ask around for the potential problems in the neighbourhood. This will help you a lot in understanding the living conditions of the area pretty well.
Major Repairs and Renovations
One of the decisions that you will be required to consider before buying a property is the renovation needed. Renovations are highly personal and need to be done on a house that has been used for years by someone else.
There can be bad plumbing, mediocre construction that can hurt you financially more than you think it does. In the end, it also affects you emotionally as there can be a lot of burdens to just live in a house while still repairing one thing or another each and every time you encounter them.
It is important to ask for any major renovations that are needed, the real estate services will always be aware of these and will not be willing to tell you straight away but you can easily figure out things by asking them about each and every room in detail when you visit the property.
The point of asking for the renovations is to consider than into the price of the property and to lower the price of the property as you will eventually end up paying a lot more than you think you will. Renovations that are required for normal living in the property should always be included with the price. Things such as these should never be ignored.
There may be a need to replace the heating, air conditioning system and other possible small renovations which are personal but they will cost you at most Rs. 5 Lakhs if you consider all the renovations combined.
This much price should be negotiated with the real estate services as if not then you will be paying it from your end on top of the price of the property.
Problematic Conditions
This is a highly controversial question in itself but is important to ask as to when you go to buy a property you need to be sure of certain things. This question is often ignored and directed towards something else when you ask the seller but you need to make sure that they answer this. Otherwise, you may end up compromising way too much.
The seller and probably the real estate services are always aware of any problems with the property. You need to make sure that you get to know that problem. There may be problems with the basic necessities or there is some problem with the roof, a disputed parking area or any such thing that will cause you problem when you go on living there.
The key is to make sure that when you go live in the property, you won't come up with problems that you could have solved before even buying the house. If you find these problems then you need to negotiate it with the seller as this will disrupt your living and has to do nothing with you.
Read This Blog: 5 ways to analyze real estate deals