Owning a property for rental is not an easy job and we know this too. Often the problems faced by property owners are not mainstream and neglected in many places. A clean premise is something most people take for granted but it takes a lot to get that and even more of a job to maintain that.
We all want our facility to look the best so that it doesn't disappoint us when we need it the most. To prevent this form from happening many people consider commercial cleaning services which is a really good choice. Ignoring sanitation can cause serious consequences and result in many lost opportunities.
Improper cleaning can have adverse effects on your property as well as your business. Often it is seen that people take the cleanliness around their homes and offices for granted and don't even know how much effort it takes to make all the things clean.
But they will notice the uncleanliness and will be hesitant to enter a building or property that is not maintained well. When we are talking about rentals then this thing becomes much more evident and truer. We all have seen the tenants get demoralized after experiencing that the atmosphere is not as clean as they expect it to be.
If you are considering to hire a commercial cleaning service then that is a necessary step to take but hiring inexperienced and subpar cleaning companies can result in much more damage than good it does. That's why we recommend our commercial cleaning service with experienced professionals who will take care of all your needs without causing any more trouble to you.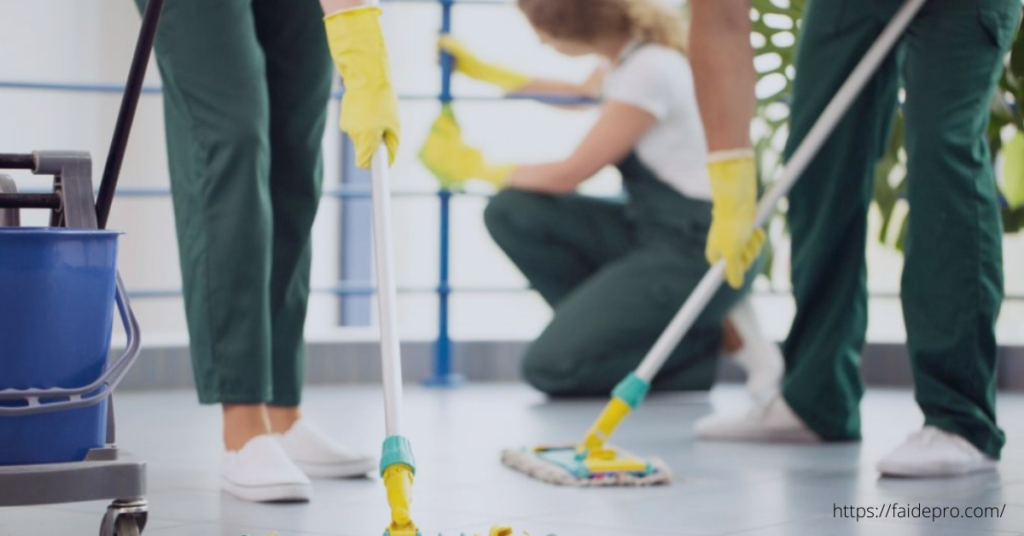 One evident thing is that good commercial cleaning services will help you to acquire much more tenants than you have before. Even though people are not interested in the property for whichever reason they will not complain about the messy surroundings.
Goodwill is the first thing to earn from your tenants and the rentals will follow.
Either way, the importance of professionally trained commercial cleaners will always be there when you are in the business of rental property. You shouldn't let your revenue down just because the premises are not clean. This should not be the limiting factor for you and not for your business.
Why do you Need Commercial Cleaning?
This question may be in your mind too that why do you need a commercial cleaning service?
Well, their plenty of reasons to consider this. If you are running a small business or are in command of a few tens of employees then it will matter for you a lot more than you think.
Many of us don't have enough time to devote for only the cleaning purposes and this is a big problem for a lot of people and hence they opt for commercial cleaning services to make their job easy. Managing your rental space is in itself a humongous task, there are a lot of things to consider before even starting to clean your rental space.
If you are a business and you are in a dilemma then you shouldn't be in because it may be a necessity for you.
Below, you will know a few benefits of using commercial cleaning services.
Good First Impression
The one thing that is affected by the non-cleanliness is the first impression. Although getting a good cleaning service will make sure that next time you can create an amazing first impression. The first impression is very crucial when tenants come to decide that they are going for this space or not. Just wonder what your clients or customers will think when they enter a building that is just messed up and is out of order. Does this leave a good first impression on them? No, it's entirely the opposite. If you are a business and your client walks into a building such as this one then what are they going to think about your business?
Nobody wants to deal with anyone who can't even keep their surroundings clean. This hurts the first impression and harms your business as well. A poorly managed premises will cost you customers and is not good for your reputation itself.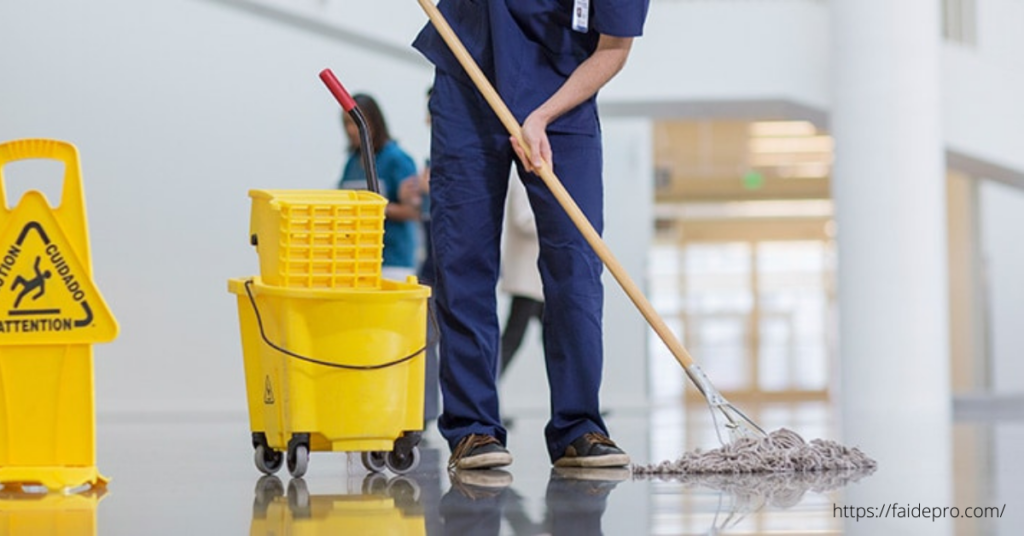 We observe that even the SMEs have a dedicated team to manage their cleaning needs. Ever wondered why? Because they know that if not taken care of, it can cost them their whole business.
From big MNCs to fast-food chains, we see all of them clean all the time no matter how much you go and litter them. They know the importance of a first impression and you should too.
Utilize your Resources
If you are considering making your employees do the cleaning or just order someone who works for you to clean their own office space. It may seem like a good idea at first but the need for commercial cleaning cannot be neglected even then.
Yes, sure if your atmosphere allows this then you should consider this but mostly this approach doesn't work. Shouldn't your employees' efforts be best suited for the job that they do? You can provide them with another work or task rather than to tell them to keep their office area clean.
At the end of the day if your surroundings are clean you will subconsciously make sure that they remain clean. A little bit of effort in cleaning your workspace won't' cost you much time but dedicating your time to cleaning services may not be the best idea.
If you are a rental owner and you are considering using your efforts in cleaning the rental space. Your efforts may be well suited for other jobs rather than cleaning your rental space.
Jobs like these are well suited for home deep cleaning services professionals. Professionals are well trained in these tasks and will make sure that the space is ready for the new tenants. Numerous things need to be considered before the rental space is ready for the new tenants. Leaving the space idle will only worsen things. If your property is unoccupied then you should not waste your energy in maintaining the space.
Increased Productivity
When we consider our workspace, we visualize it to be a certain way to make sure that we are the most productive in that space. When our working space is clean, we tend to be more productive. When the surroundings are clean, employees can move around freely without having to tiptoe dirt and trash.
Just the fact that your employees won't have to worry about the cleaning and hence can focus on their tasks much more productively. Their efforts will be much more appreciated in this approach rather than wasting their time cleaning the mess around them.
Maintains Happiness
There are numerous studies conducted that shows that happiness is closely related to the cleanliness around you. This can be seen when your employees come to a dirty and messy office. They will not be happy and when asked to clean their surroundings, their reaction will not be positive.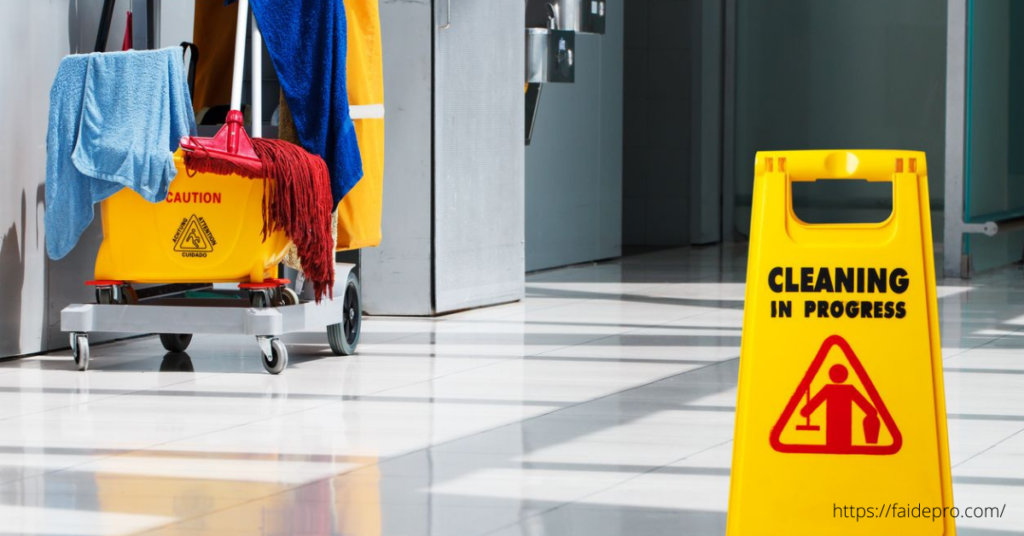 Happiness will benefit you in ways that can't be calculated or measured. Happier employees will be more productive and the goodwill that comes from keeping your working space and surroundings clean will eventually be beneficial for you.
There are a few benefits that come from commercial cleaning services. Other than that, there are many factors that you should consider.
Bad Cleaning will lead to Vacancies
A dirty surrounding is appreciated nowhere and when it comes to your tenants then providing them dirty floors, streaky mirrors and damaged doors will by no chance create a welcoming atmosphere for anyone.
If they are to welcome guests, the impression that will be made will be good neither for you nor for the tenants. This gives off a very unprofessional vibe from the rental space and most people will not feel welcome in such a place.
You will be observing that your rental space is vacant and is not getting acquired any soon and if you are wondering why that's happening then you need to reconsider a few things.
People will look for other choices even though they are residing in your place. Many people don't consider but the hidden cost of not doing the professional work will lead to vacancies which will be by no means easy to fill.
Revenue Loss
The vacancies will impact your revenue a lot. In rental properties, tenants are the main source of income and if that source is left then the asset soon turns into a liability. Depending on the size of the building you can find yourself off some few thousands to lakhs in revenue loss.
The biggest problem is that with each passing day you are going in negative with your revenue. When your tenants are residing in your property you are earning but when it is vacant you will not only be left with no revenue but also you will be investing more money into the property to make sure it doesn't turn into a liability.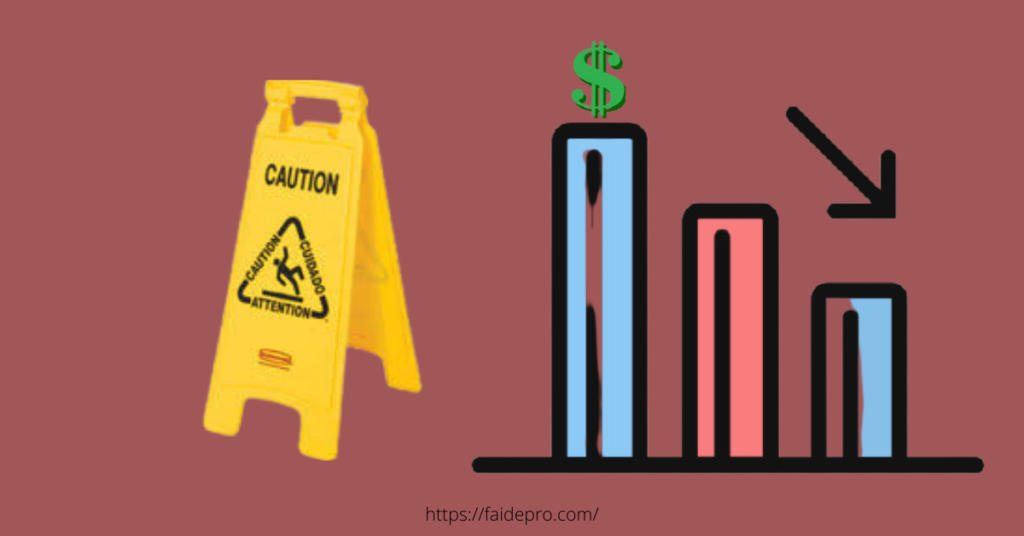 The mere thought that your occupants are getting dissatisfied will hurt the reputation of you and your property. Having your space left unoccupied for a month or two will hurt your budget and will eventually be bad for the upcoming potential tenants.
You will face a hard time convincing people to come to your property when it is not well maintained. You will be required for professional cleaning. The best that you can do at this moment is to hire deep home cleaning services to make sure that the place is ready for the new tenants to live in.
You need to make sure that they feel comfortable in the space the first time they see it. The professionals know how to take care of things. You don't want your tenants to complaint after occupying that the mirrors are not clean or some corner is still left to clean.
Don't let this happen to you nor your tenants. This will leave a bad impression and will eventually lure them out and they will be looking for another resident to live in.
High Prices of Repairs
If you are not eager to spend some money on deep home cleaning services then you should prepare yourself for spending loads of money a few years later. The hidden cost of repairs gets accumulated over time and at the first glance it may not seem a big deal but a few years in it and it becomes a big element that you can't ignore by then.
Many things are there in houses which costs a lot more than we think. If we are considering flooring then it can get really costly to repair that. Any money you are investing in repairs means a loss of revenue for your rental business.
To overcome this problem you should consider professional services. If you end up getting unprofessional services for a low price and think that you have cracked the code then that's not it.
Poor cleaning services can damage different things that are hard to repair. The cost that will get accumulated from repairing will be many folds as compared to a deep home cleaning service.
Hence, it is advised to hire some professionals and don't harm your own business.
Read this Blog: Is Your Commercial Cleaning Service Delivering What They Promised?