Buying a "Dream Home" is one of those life achievements that are at the top of almost everyone's to-do list. If you choose a modernized urban loft or a sprawling suburban home with a white picket fence, we all want a home that looks like it was built just for us.
However, unlike every other real estate purchase, looking for your dream home has its own set of considerations. You'll want to buy a property that will keep you and your family happy for the long haul since you'll most likely be staying in it for the near future. Don't be afraid to be picky and wait before you find the right place for you.
How to judge a perfect property to buy? How can you say if you've found your ideal location? Most people suggest you'll know when you're ready. Before then, follow these instructions to ensure you're searching in the right spot.
10 Things to Think About While Buying Your Dream Home
The qualities you've always desired
Congratulations on your quest for the home of your dreams! You've earned it. It's important to approach this purchase with a fresh perspective. You could have searched for a home that met your criteria in the past, such as providing enough bedrooms for the whole family or a short drive to work.
This is a unique situation. A dream home is about more than just satisfying needs; it's about fulfilling wishes. Don't be afraid to make a long list of things you want. Each person's wish list is unique. Some people fantasise about waking up each morning to see the sun rising over a lake, while others yearn for snow-capped mountains. Although you may enjoy the convenience of getting a group fitness centre nearby, your spouse may prefer the privacy of a single home.
PROFESSIONAL MOVERS ARE AVAILABLE FOR HIRE:
Find dependable practitioners to assist you in lightening your load. Calling in the experts will save you time, stress, and back pain. We will help you find a solution that suits your step and your budget, whether you're planning to DIY or just need help with the heavy lifting.
• Licensed and Insured
• Storage & Containers
• Packing & Unpacking
• Loading & Unloading
Create a list of the characteristics that each member of your family desires. After that, assign a priority to each of the features. Although it's unlikely that you'll find a home that ticks all of the boxes on this list, this exercise will help you narrow down your search to homes that suit all of your needs. Before you begin, review these insider home-buying tips that no one ever tells you about.
2. The community and its environs
Bear in mind that your home does not exist in a bubble. It's a part of a greater culture in which you'll spend your days. With this in mind, it's important that you find a neighbourhood that fits your criteria before making a purchase. Is your dream getaway one that provides you with the serenity of a secluded forest or the vigour of a busy city centre? Will you want to be able to walk to a coffee shop every morning or stop having to deal with potentially noisy neighbours? Whatever it is that you want, don't be afraid to do your homework before beginning your quest.
If possible, go for a drive and spend some time there. Take a stroll around a nearby park and eat at a local restaurant. Notify your real estate agent once you've found places you want. He or she can use this knowledge to zero in on what he or she can do to make you feel at ease.
3. Lot size and location
When it comes to buying a home, the lot is always an afterthought, but it should be at the top of buyers' minds. It is the one element of a property that cannot be modified. Consider this: You may demolish a house and rebuild it from the ground up, but the lot would remain the same regardless of the improvements you make.
Before making an offer on a particular property, think about the location and size of the lot. Do you wish you had a backyard wide enough for your children to play in? Is there a view from the property that you can see yourself enjoying for several years?
If something about the property seems to be a compromise, don't be afraid to walk away. It would be easier to find a similar property on a better lot rather than settling for a less-than-ideal spot on a daily basis.
4. The property's age
When it comes to purchasing a home, particularly the home you've dreamed about your entire life, age does matter. Older homes and newer homes both have advantages and drawbacks, so know what you're getting into before making a bid. Do you swoon about the incomparable allure of old houses? Will you be smitten by a house with its own built-in dumbwaiter and a secret servant's staircase? If that's the case, limit your search to historical diamonds in the rough. Older houses, on the other hand, need a little more TLC than their newer counterparts.
Is your perfect home, on the other hand, as simple as turning the key in the front door? Do you fantasize of having a closet big enough to house your substantial wardrobe and a spa-like master bath? New construction could be a better match in this situation. If you can get in on the ground floor, you will be able to choose those features and further configure the home to your preferences as it is being designed.
5. Your perfect home style in a few words
You want to make sure your home is one that you'll be proud to pull up to each day, whether it's a style of living or the actual aesthetic of your house. Since the appearance of a home is one of the first things you (and others) note about it, choosing a style that suits your personality is crucial.
Single-family homes are ideal for those who want the ability to design a house to their exact specifications. Condo living is for those who want to own a home but still have access to hotel-style facilities. Town home living is a good balance between the two, but each society has its own set of rules, so make sure you know what they are.
Focus on aesthetics until you've decided which way of life you prefer. From a Victorian single property, a sleek and minimalist condo community appears to be night and day. Consider the various types of homes you pass by as you go about your day. Create a list of the people you see calling home and their phone numbers.
6. Finding the correct amount of space
The key to finding your dream home is determining how much space you actually need. Purchasing a home that is too small for your family would require you to constantly rearrange the room to make it functional. Similarly, purchasing an overly large property would allow you to spread out but will come with a hefty price tag.
Consider the area in which you actually reside. How does it make you feel? Do you have enough bedrooms or do you have to share with other family members? Is there enough room to store everything you own?
You should think about your present living condition as well as your future plans. Plan for a little extra room if you think you'll be adding to your family anytime soon. You'll want to find a happy medium that allows you to expand without going overboard.
7. A design you adore
The floor plan is essential since not all square footage is created equal. When comparing two 2,000 square foot homes, one could devote the majority of the space to the living area, while the other could concentrate on more spacious bedrooms.
Although it is possible to redesign your floor plan after you have moved in, it is a lengthy process that necessitates a significant time and financial investment. It's a project that will involve recruiting unless you're especially handy.
Make it a point to find a layout that is as similar to ideal as possible for you. As you walk through the house, imagine yourself using the rooms. Consider what you'd like to do in your dream home over the years you'll be there. If you take pride in hosting the annual family holiday party, consider an open-concept design that gives your guests plenty of space to walk around. A more conventional layout, on the other hand, may be a better choice if each member of your family enjoys having their own personal room.
8. Potential project possibilities
Even your dream home will necessitate some personalization – as it should. If you've dreamed of a chef-style kitchen, a poolside backyard oasis, or a swanky media room for years, it's impossible that those features will be ideal from the moment you sign the papers.
Keep an eye on how much personalization is needed in each property you visit. Even if it happens slowly over time, be honest with yourself about how much of the work you'll be able to handle. If you're comfortable with power tools, make sure you're willing to put in the effort. If you choose to employ a specialist, be prepared to set aside a substantial amount of money.
Remember that not everything has to be done right away, but you should have an idea of how much work it will take to transform the house into the dream home you've always wanted.
9. Costs that make you feel good
This isn't the most exciting aspect to consider, particularly in comparison to improvements and aesthetics. However, if cost isn't taken into account, your dream home can end up being more of a source of stress than a source of relaxation.
Try not to push yourself to the limit of your financial resources. Keep in mind that there are additional expenses to remember in addition to the annual mortgage payment. When buying a home, don't forget to factor in local taxes, monthly utility rates, and homeowner's association fees. Request that your agent contact the sellers after you've made a bid on a house. He or she should inquire about their average monthly and annual payments.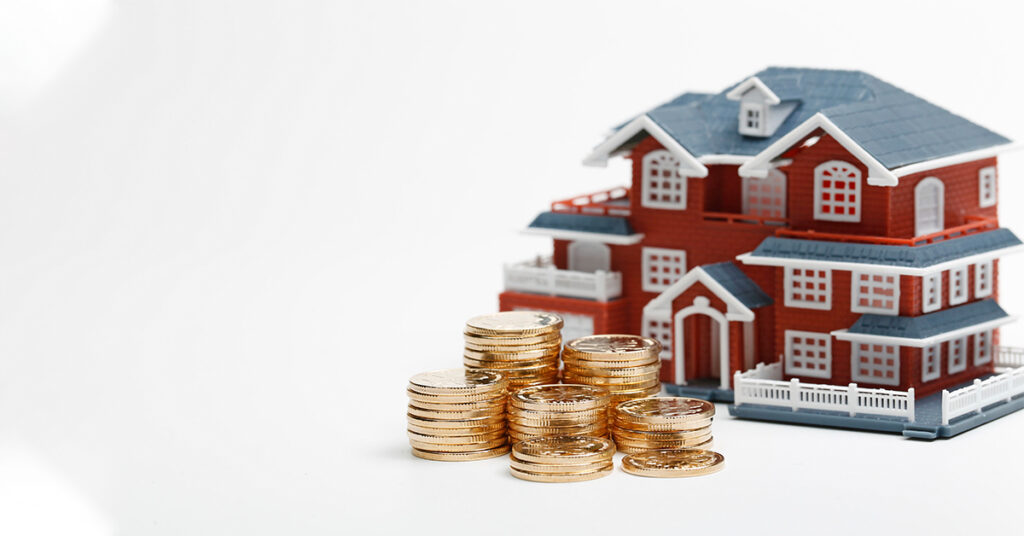 A word of caution: these costs will remain constant over time. If your circumstances change, such as retirement or a scheduled layoff, you'll always have to pay for them. Allow for some wiggle room in your budget so you can enjoy your dream home for several years.
10. Compromises you can live with
It's important to know what you want in your dream house, but it's also important to know which aspects of homeownership will make you unhappy. That way, you can steer your home quest away from those characteristics, ensuring that your idealistic living experience is not marred by a flaw you can't fix.
If you can't stand living next to your neighbours, look for a smaller home with more yard space or extend your search area to a less-populated area. If you can't stand the thought of spending your weekends doing comprehensive pool maintenance, avoid buying a home with one, even if the rest of the house appeals to you. Every property comes with some form of compromise, but when it comes to your dream home, those compromises should be minimal.
As a general rule, if you spend more time after a showing dwelling on a property's one less-than-desirable function rather than the handful of positive features it has to offer, the compromise isn't worth it.
Conclusion
Everyone has the right to live in their ideal home. It is possible with the right amount of analysis. When you and your family begin the home-buying process, keep these essential considerations in mind. They'll assist you in focusing on the characteristics that a property must possess in order to be your ideal match.
A house must be able to evolve with you in order to be your ideal home. If you want to have children, you will want an additional bedroom or two. Do you think you'll start working from home? The home office can come in handy. Although you don't want to go crazy and buy a five-bedroom house when you're single, you should allow yourself some breathing space.
So, what exactly are you waiting for? There's no need to put off realising your ambition. Tell us about the house of your dreams. If you've already found it, what factors played a key role in your decision? You can also approach the Real estate services for proper ideas and documentation. 
Read This Blog: