If you have just started your business or have a fully developed and amplified, chartered accountant help is probably required for all the business. Many small businesses often suffer from financial problems and often find it difficult to manage their investing capital. Despite the desired consequences, the business owners go it alone when it comes to managing their money related matters. A recent report found that 53 percent of small business owners don't use an accountant at all. And even more shocking, 27 percent of these respondents simply use pen and paper to keep track of their finances.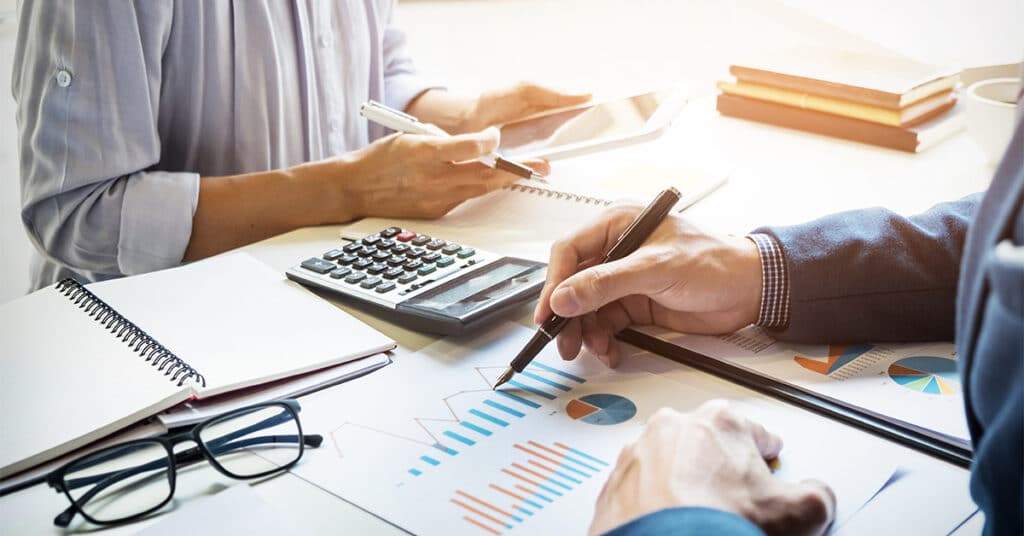 It is common that we don't service our cars at home. Instead, we take our cars to the professional mechanics who keep them running smoothly and provide professional support. All businesses should also consider this fact and should pay attention to their CA for small business assistant needs.
People think that an accountant is not required while starting a business. But they are unaware of the fact that an accountant only will set the accounts and will file the tax returns when businesses are set up. So, it is very important to have a CA in the company from the very first day of the start-up. CA for income tax services can actually be very beneficial for your business.
WHAT IS CA ASSISTANCE?
CA assistance refers to the assistance provided by the chartered accountants to you in order to manage the financial needs of your business and enhance the growth of your business. Chartered accountants designation is globally referred to the professional accountants who are qualified and have gain expertise and experience to take on a number of spectrum activities within the spectrum of accountancy. Such tasks can include auditing financial statements, filing of corporate tax returns, and financial advising. As a chartered accountant you'll give advice, audit accounts and provide trustworthy information about financial records. This might involve financial reporting, taxation, auditing, forensic accounting, corporate finance, business recovery and insolvency, or accounting systems and processes.
Chartered accountants are very much intellectual due to which they always play an important role in bringing good business to the company. We want to change the way the world looks at itself, we want to upgrade the traditional ways. The World is evolving around technology, and technology is upgrading the way of doing businesses and communication. Along with way, and need, expectations from professional services companies are also changing.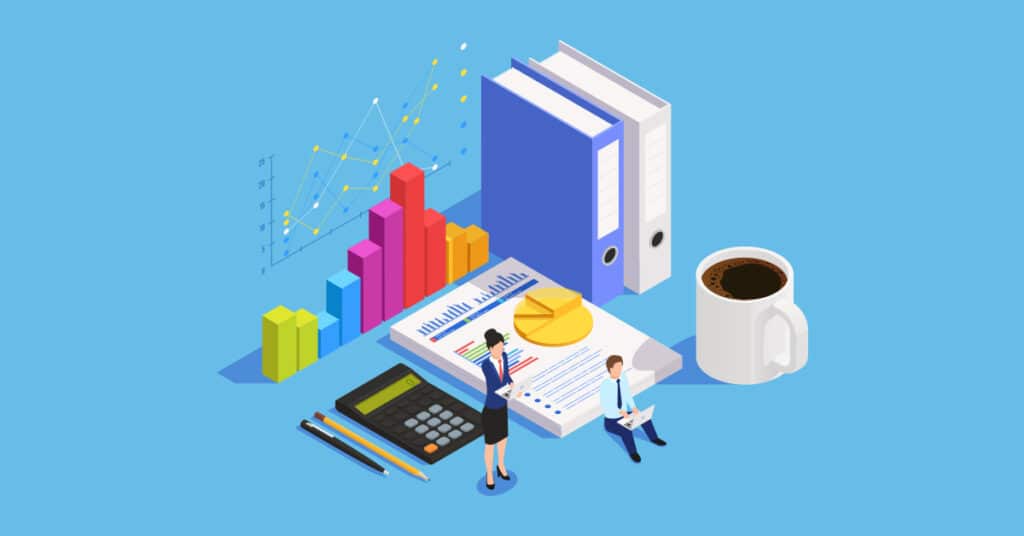 We are already aware that successful small businesses have unique demands and services from their accountants; It is not just about managing their accounts and furnishing tax return once a year from their side but It is about trust, developing a relationship, and managing their curiosity, it is about working hand-to-hand to create value and help the business to achieve more success and reach another level. This is why there is a need for CA for small business assistance.
Collaborative efforts and appropriate guidance for your financial services will definitely help you to grow your business.
PROBLEMS SMALL BUSINESS OWNERS MIGHT EXPERIENCE?
Sometimes small business owners require the accountant to play a lot of roles in order to support your business growth. When it is about running a limited company solely, it is a necessity to cope with the demands of accountancy and the financial system.
Business owners generally are good enough to play the role of managing their sales. They know how to generate a sale and keep a business running, but they pay less attention to their financial heart.
Interesting, having CA assistance for small businesses can solve all these issues as well as will prove the exponential growth of their business. From managing invoices to providing appropriate guidance for investments and maintaining sales and stock finance, A CA will help with all these services.
BENEFITS OF HAVING CA ASSISTANCE.
PROFESSIONAL COMMUNITY SUPERVISION.
One of the major advantages of having a chartered accountant for business is that you will get services from a professionally qualified individual who can compile a code of ethics and professional standards. Along with this CA professionals are experienced and well familiar with certain policies, procedures, professional's indemnity insurance, complaints, and disciplinary procedures. Not even this, they also have good compliance and quality of reviews for their professional practices.
TAX ADVISORY SERVICES.
CA assistance for small businesses will provide concern to calibrating the balance sheet of the company and will provide you guidance for tax laws, which adds the value-adds VAT (tax, service tax) and assessment TAX planning.
ASSURANCE SERVICE MANAGEMENT.
CA professionals are well aware of the potential for a business and are also aware of their potential solutions. These associates will help in managing business risk by creating a proper working of concerned work such as internal and external policies of the control regulation, control review, and firm.
3.UNDERSTANDING TECHNOLOGIES: –
In this current time, it is very important to incorporate technology in your business. You seriously can't stay away from the current technology. CA's have an in-depth understanding of how technology works, how to assist it, how it works, and what amendments can be done to include technology in your business. Best CA assistance can grant efficiency advancement and notify prudent ways of doing things.
SAVE FOR TAX
Paying and saving tax from time to time is very important. CA for income tax services will make you confident to maintain your money and savings which are managed in the most efficient manner.
PAYING TAX
Paying tax is not only very important and it is not that easy. It can create a lot of troubles for some business owners. In that situation, CA assistance can guide you to maintain and file your tax returns.
CREATING FINANCIAL AGE
Financial reports are very important and their role always remains undervalued. Created annually, quarterly, weekly or monthly financial reports can be created to establish everything associated with business finances. Reports are important as they permit you and investors to take an oversight of a business financial health and make a verdict based on current trends or on numbers.
SETTING YOUR PRICE
In terms of planning and selling your products, it is very important that you price your products and services. In terms of selling products or personal services, putting the right price is important. In case of putting the price too high, you'll put people out, and in case of too low, you'll go out. So, setting the right price by working accompanied to go with both your needs and the needs of the market is important.
8. SAVES TIME AND ENERGY.
Most small business owners think that a tight budget means they won't be able to afford to hire an accountant. If you cumulate the time and effort you spend on trying to manage your business finances yourself and not to mention the possible errors that you could make because of reporting and related losses from poor financial decisions. The benefits of hiring a CA assistance can certainly outweigh the cost.
As a small business owner, you should focus on running your business. Investing in a professional chartered accountant and engaging in him or her as an outgoing tactics for managing your business finances as well as will help you in maintaining that focus and simultaneously keep you on the road toward your business goals.
9. PLANNING FOR FUTURE.
Finally, it can be considered that one of the biggest benefits of hiring a Chartered accountant for assistance is about getting advice on how you can plan to grow your business in the future. Together, you can pull reports from past months and examine the seasonality of your business. Doing this will help you determine the best time to buy inventory, and budget for big-ticket investments so that you can stay competitive and viable.
As a business owner, you are most often preoccupied with the day-to-day operations of running your business. However, an accountant can take a step back and objectively look at the big picture to find the best way to support the longevity of your business.
10.PROVIDING OVERPAYING.
chartered accountants can be considered as the players of the business finance field. They will make sure that your payments are not overpaying on staff, supplies, loans, expenses and more.
Here are the top 4 companies that provide Best CA guidance.
KPMG: –
Kpmg is one of the largest companies in the world that provides professional services, it has its headquarters in Amstelveen, Netherlands.
It is amongst the Big Four auditors, standing along with Deloitte and EY. The professionals employed with this firm, KPMG is 162,000 people and performs three services, viz. audit, tax, and advisory. The tax and advisory services provided by the firm are further divided into various service groups.
FAIDEPRO
FAIDEPRO is a one step solution to all kinds of problems. You can choose from the wide range of services that we offer. We have trusted professionals working with us, making your service a wonderful experience.
FAIDEPRO provides you with the best CA guidance and assistance for the financial needs of your business. Faidepro provides you the best CA for income tax as well as CA for small business.
BDO INTERNATIONAL
It is a worldwide professional services network and one of the best public accountancy firms. It has its competency in serving national and international clients. Following a survey conducted in 2014, September, BDO has its Member Firms in 151 countries and takes pride in employing around 60,000 Partners and staff in 1,328 offices throughout the world.
Shani Natarajan & bahl (SNB)-
SNB is a national Indian film which is Delhi based. They provide services in the field of audit, consulting, accounting and allied areas. It was established in 1981 and is one of the leading Firms in India. Having its Headquarters in New Delhi and branch offices in Bangalore and Mumbai.
The aim of this firm is providing services of highest quality, resulting in the addition of value to the small business
It is known for providing services in various areas like Taxation, Auditing and Internal Audit, Corporate Laws and several other services relating to services.
TIPS FOR HIRING BEST CA FOR YOUR BUSINESS ASSISTANCE.
EXAMINE COMMUNICATION SKILLS.
CA should have good communication skills as it is the basic way of exchanging ideas. A CA with excellent communication skills will understand your work requirements more efficiently and will also provide their inputs and advice to make your project better. Good communication skills also allow the developer to understand the thought process of the team and work in coherence with them in a sustainable way. Generally, a telephonic interview is suggested before hiring for your mobile app development company.
Whether you are working on a small-scale project or a large-scale project it is always suggested to hire and make a team of CA. Assigning your project to a team consisting of at least 2-3 developers will help your company to achieve targets on time. Teamwork will reduce the error and will make your app much more efficient.
ALWAYS GO FOR EXPERIENCED INDIVIDUALS.
A recent survey showed two thirds of employers look for graduates with relevant work experience because it helps them prepare for work and develop general business awareness. Importantly, one third of employers felt that applicants did not have a satisfactory level of knowledge about their chosen career or job. So always try to hire CA with a certain level of experience so that they understand your needs and demands and effectively guide you to grow your small business effectively and significantly make it big.
All the above information can help you find and hire perfect chartered accountant assistance for your small business, Accounting plays a vital role in running a business because it helps you track income and expenditures, ensure statutory compliance, and provide investors, management, and government with quantitative financial information which can be used in making business decisions. You can also check FAIDEPRO for CA for small businesses and CA for income tax services.