Looking for a new home can be tough on us but we still want it. Who doesn't want a nice new home that fits all their expectations? We all dream about a house which we want so badly to own and hence there are so many different emotions that we go through when it comes to a house.
Buying a property comes with its own benefits and is daunting. We mainly focus on the benefits and picture ourselves having a good time in a different space but that good time takes a lot of time and effort and that is important to know. There are tons of things that you need to consider when you are looking for a house in a new place. You may have spent most of the time in your house on rent and this may be your first house and as you would have heard we will also advise you to be careful about a ton of things and to consider loads of parameters before even considering one.
You would have been in touch with a real estate service to know your best option. But a real estate service can only provide you with a handful of options if you are not paying enough attention. It depends highly on the real estate service and hence the first and foremost thing to do is to pick a good real estate service.
You will be narrowing down your options if you choose the wrong one. You need to consider the broadest options for choosing a new place otherwise you won't be the one who is choosing, it will be the real estate service choosing the property to sell you. Buying a property needs to be your own conscious decision and that is one of the essences in looking for a new home.
Now the question remains how to find the right place for yourself? Well, this particular can be really time-consuming considering the options that are available nowadays. There are different types of houses that you can consider that lies in your budget. Well considering a house, we all have different opinions and different choices. One will prefer one over the other while you have a different preference.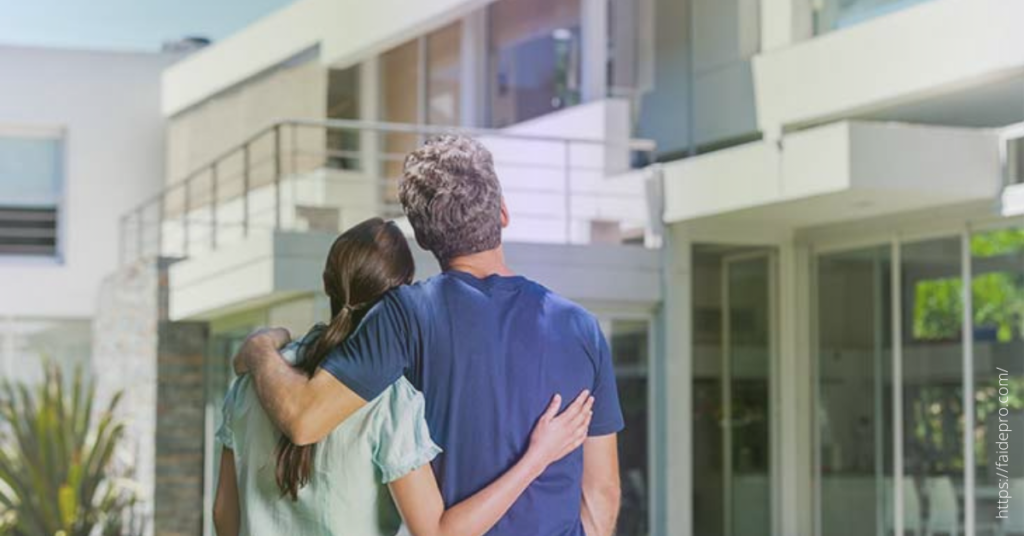 One may prefer a two-storied home and others may prefer only a one-storied home. One may prefer a high storied home while others may prefer a large spacious house with more living space. It depends on the people and their needs. The number of bedrooms, bathrooms are a personal choice and it depends and changes from person to person.
There is a difference in your wants and needs and one should not compare their needs with the wants of the other. Home is a personal thing and is close to our heart, one must not make a decision based on the wants and the criticism of others.
A small house with fewer rooms can be enough for you if you stop caring about the opinions of other people and stop comparing yourself with them. You should consider looking for a house that can provide you with a happy living rather than a numbered living where you just count the things you have.
First Thing to Consider – Picture your Dream Home
Before beginning the search, we need to make sure of what we are looking for. If you go to a real estate service asking their help to search for the perfect house for yourself without even telling them how you picture your perfect house then, they will never be able to provide you with one.
So have a general idea of what your house will look like. How many rooms does it have, how much living space, how big a balcony, maybe you fancy a swimming pool. Things can be whatever but you should be well aware of them. What do you think will be around your house?
A good house search will require a good foundation, to begin with. Remember this step will require you to be practical with what you have. You can imagine a big house with a swimming pool around the lake but that will cost millions which you don't have. You can't even afford to have this house on rent.
Buying a property will require you to have an idea about the property which you are looking for. Do you fancy having a place for your pets? Is there a special need in your family? Will your family be expanding? These are some important questions that you need to ask yourself in order, to begin with, the house hunt properly.
Secondly, Work backwards to Identify your Wants
So that now you have imagined and made a picture in your mind of what you dream of. You have to work backwards and identify your basic wants with that house. You may have thought of having a swimming pool but the reality may be another thing. You may not want a swimming pool, it is only what you desire. You may easily go off-budget if you start adding things that you dream of and not what you want.
You may want a place for your pet but you may have ignored it. We know that the decision is tough to make but is also crucial to make too. You need to be well aware of your preferences. Do you prefer your home to be close to your workplace or to have a large balcony? You may be drawn into deciding this when you look for the houses and is one of the crucial steps to take.
One thing is for sure that the house you dreamed of will never be in real life because of lots of different scenarios playing into one. It won't be possible to get everything in one package, you will have to make sacrifices for the things that you need. If you want a big balcony even though the house is far away from the office then you will have to sacrifice the less commute time that you would have been getting with your first choice.
Third, Create your Home Buying Wishlist
So here we are at the final step of creating a buying wish list for your home. Now, you know how your dream house looks like and what are the things that you want. You are well prepared to start with the wish list and exploring your options with the real estate services.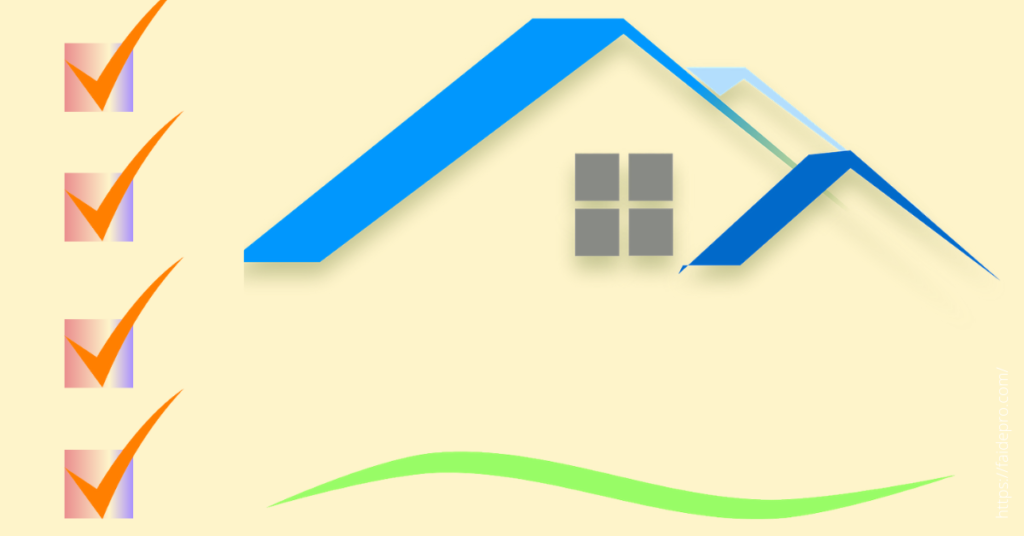 We will provide you with the list of things that you need to take care of when you are looking for a new house. Make sure your real estate service provider knows well about these things and your choice as buying a property is not a day's job it requires time.
Location
So obviously the first thing is the location of the house. You need to make sure that the house you are buying is in a place that fits your needs and wants. If you want a house near some greenery then that will be your preference. Your real estate provider will have a good time if you tell them all your preference and you will get what you want with less hassle.
This decision is very fundamental as well as important as you are not going for a house on rent but to buy a property. These things will have an enormous impact a few years down the line. You will have to decide which part of the city you want to live in.
You may consider the locality, greenery, places for children to enjoy as you will eventually be having children in coming years if you are deciding to get yourself a house early, places for elders to enjoy as you need to make sure that your parents are well settled if you are planning to move with them. Other things may include a good environment for the pets and most importantly for the future of your heirs. 
You will have to make sure that the school you are planning on getting your children in is in close proximity to the place you live in. This will make things easier for you and your children.
Lastly, you will have to make a decision about whether you like a crowded living place or more exclusive living space. This will impact your decision and depends highly on the location too. This decision is important for certain family members such as elders and children.
Move-in or Fixing?
The next thing that you need to make sure of is whether you want a house that is ready to move in or the one that needs some fixing?
A move in house will be the one that was built just recently and is well furnished with modern standards and a house that needs fixing can be probably a decade old and lacks modern furnishings and equipment. If you are looking for a house on rent this may be your best choice considering the options and the low rent that will be available but for buying a property is it worth it?
Well, this depends on you as many people have preference over the old house. Maybe they like the architecture and their needs are met without the interference of the modern style of things.
On the other hand, you would like a house that has everything that a modern livelihood should have which is perfectly okay and is obviously a good choice. You can get a new house with this for as early as a month because it requires zero fixings and repairs. The only thing you will be required to do is to just hire a packers and movers service and move in.
Although you may want a few changes in the new house which is perfectly fine, the thing is only that you have to decide whether you want to remodel the whole house to how you like it to be or just some minor changes to make it yours.
Requirement and Desires
Here we are at the last step. You will be advised to make a list of things that you require and the thing that you desire. This will be beneficial for you when you decide to either remodel your house to make sure it meets your needs or have a little redesign of certain things, to begin with.
Required may be things that you will not be changing when you buy a house such as having good outdoor space, parking for 2 vehicles, a family house and so on.
The desired list may look like things that you can tweak and change in the coming years or just before moving in. This may be things such as large windows, a big kitchen if you are a foodie, ceilings designs, a place for a small garden.
These are the things that you need to make sure are well-drafted before you start looking for a house as after you have bought one you won't be going back to this and it will be a nightmare to start the search again.
So save yourself precious time and utilize our real estate services to get the best houses that can meet your needs.
Read This Blog: 7 Projects to Improve your Home – Home Improvement Guide