Mobile health, or mHealth, is a range of everything related to public health, medications, and medical care that is delivered by mobile devices such as tablets, computers, cell phones, cellular infrastructure, and digital assistance. Multimedia and telecommunication technology are used in mHealth. It is mostly accessed via mobile apps these days.
Customers and patients use these applications, but doctors and healthcare services still use them to keep virtual track of their patients. In fact, the number of hospitals and clinics that use mobile health apps is increasingly growing. Mobile health devices produced revenue of US$37 billion in 2019, and this figure is expected to rise in the coming years. The Healthcare Services and Yoga Services are effective and play an important role in mHealth care.
The Evolution of Mobile Healthcare
The implications of the world going digital can be seen in the healthcare sector as well. The number of people who use mobile devices is gradually growing.
• Increased investments by healthcare stakeholders and an increasing emphasis on disease prevention and preventive care practically are some of the primary evolutions in the mHealth domain. This allows patients and physicians to engage positively in hospital and medical treatment both within and outside of the hospital.
• Cloud storage is also used to keep track of the patient's data for future reference and diagnosis. With the growing number of patients, this technology has proven to be extremely beneficial to the industry.
A lot of money is saved due to the advent of mobile healthcare. mHealth applications can keep track of timely mobile alerts and updates, patients who appear to skip their drug doses, or physical activities such as walking, drinking water, and so on. This saves the patient money by preventing them from having to go to the hospital if their condition worsens.
The advanced edition also introduces the doctor directly to the patient, allowing the patient to address symptoms and receive basic medical treatment prior to seeing a doctor.
The reimbursement scheme is now moving away from fees for services and toward pay for service. This is an implicit acknowledgment of the value of good results. Reimbursement for healthcare costs is also accessible via mobile health applications.
Furthermore, the number of healthcare staff services is growing in order to provide on-time treatment to patients, resulting in better and faster healthcare. These staff can also be contacted via mHealth applications and Yoga service applications.
This also includes data collection, customer engagement, up-to-date healthcare and service protocols, and reliable diagnostic assistance.
Mobile healthcare Apps' Importance in the Market
As we all know, the healthcare industry has a lot to give, and software development companies are taking advantage of this by creating mobile healthcare apps. Let's look at some of the core benefits of mHealth applications in the healthcare industry: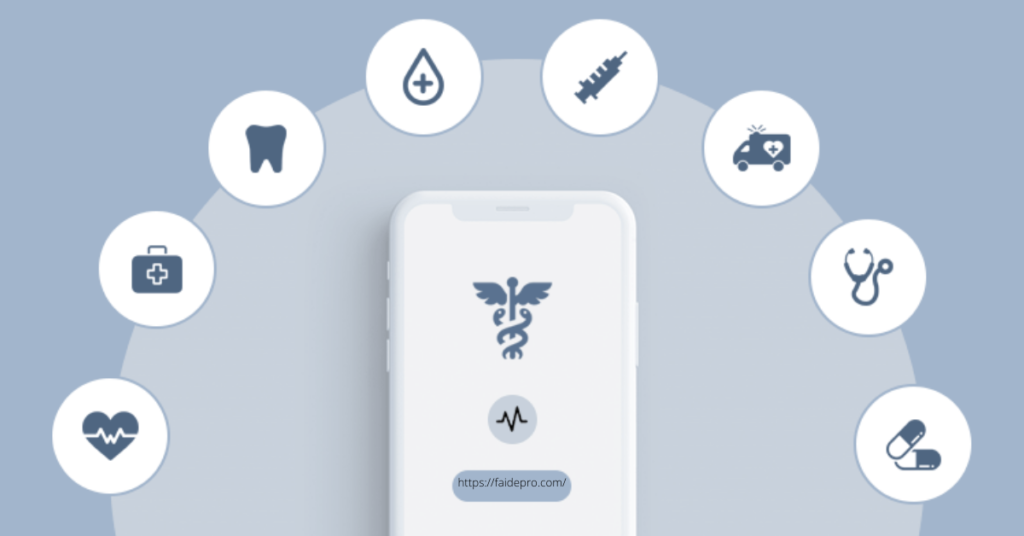 1. Increase People's Awareness
As the healthcare sector has expanded, more people needing urgent medical attention have gained access. Furthermore, people are becoming increasingly worried about their health, stressing the value of providing an easy way to keep track of it. In this era of increasing public awareness, mobile healthcare apps have become a commonplace alternative.
2. Recovery Approaches That Are Personalized
People nowadays are searching for a care choice that is uniquely tailored to their unique needs and offers accurate outcomes. A fitness enthusiast, for example, would like a fitness app with features including a heart rate monitor, blood pressure monitors, physical activity tracker, number of steps taken, sleep quality, and, in some cases, a timer.
3. It's a lot easier to track down and contact patients now
Via push notifications, SMS, and alerts, mobile apps will gain access to people's attention. It also keeps track of the patient's position to assist healthcare providers in getting to the patient as quickly as possible. This means that using health apps to monitor users/patients is much easier.
4. The Convenience of Using Mobile Devices
Smartphones are used by over 3 billion people, according to a survey. Since the number of people using mobile devices is growing all the time, these mHealth apps are a simple way to keep track of a user's health.
5. Due to the increased use of the internet, the patient experience has improved
Because of increased internet accessibility and instant access to basic healthcare aids, mHealth apps are considered to provide a better patient experience. Patients are directly linked to physicians and doctors through these mobile healthcare applications, allowing them to keep track of their health status on a regular basis. Patients' confidence in the healthcare system increases and patient-doctor relationships strengthen as they receive the right treatment at the right time.
Obstacles to be tackled During the Growth of mHealth Apps
While the mHealth app is an exciting environment to explore and innovate in, there are several obstacles to remember during the app creation process. Let's take a look at some of them:
• Lack of understanding of supply and demand
When a mobile healthcare software development company is unable to comprehend existing requirements and the form of solution that people are seeking, the demand-supply balance is disrupted. As a consequence, the product fails to achieve its target, resulting in a loss of business and public rejection.
As a result, a detailed market analysis is needed, which should include demographics, types of patients common in the region, established competitors, ROI, current consumer demands, and so on.
• mHealth App Data Security
On a regular basis, mHealth apps collect a vast amount of data. This information must be safeguarded so that it does not fall into the hands of hackers and be misused. As a result, data protection is a major concern and obstacle for mHealth app development companies.
• Legacy Medical Device Compatibility
The new technologies and apps are not always compliant with legacy business systems. As a result, the legacy system is out of touch with modern medical systems and mobile health applications. The key cause of this incompatibility is that many legacy systems still use outdated technologies in many parts of the world.
• Not taking accessibility and interoperability into account
It is essential to develop and execute the latest and most relevant features. However, it is more important to emphasise the app's usability. Furthermore, people use a range of cell phones and operating systems. As a result, it is extremely difficult for applications to be well integrated and compliant with the user.
• Ineffective Patient Engagement
There are several options for users to choose from, thanks to many companies investing in the creation of mobile healthcare apps. However, it is also based on the applications used by hospitals and clinics. In this situation, the patient not only needs seamless tracking and updating of the patient's health status, but it's also necessary to engage the patient with the app so that they return to it and use it on a regular basis.
• User Experience Issues
Not every app recognises the user's comfort, and as a result, the user experience is compromised. The applications are often not well integrated with the healthcare centres and physicians, which causes treatment delays and defeats the purpose of mobile healthcare. Furthermore, if the app is linked to a wearable device, seamless integration between the mobile device and the wearable is critical for the mHealth app's smooth operation.
Advantages of Healthcare Apps
The exceptional advantages mentioned below, however, make this sector worth investing in: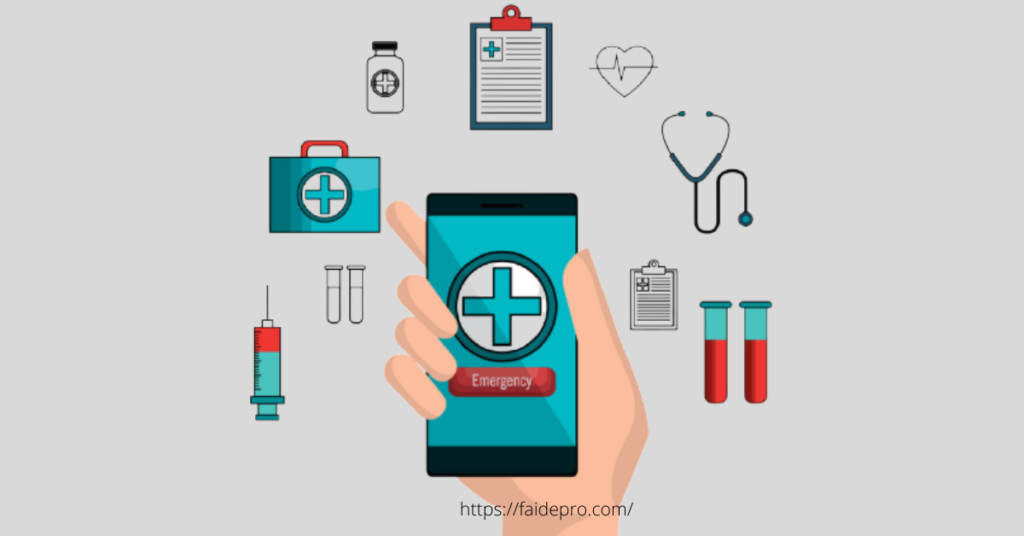 1. Enhanced Diagnosis Accuracy/Better Decision-Making
mHealth applications have the value of enhanced diagnostic quality and decision-making. Doctors and patients can communicate with each other directly through the mHealth app, making it easier for doctors to understand the patient's medical condition and provide appropriate care. Since the process of tracking symptoms and health indicators in mHealth is automated to a large degree, the potential for accurate diagnosis increases and the potential for errors decreases.
2. Communication in Real-Time
Patients and healthcare providers can connect with each other in real time through text messages, chats, video calls, and other means with mHealth. This is an example of real-time communication. This factor also strengthens the two parties' relationship. Furthermore, this real-time contact option decreases the number of physician visits to patients.
3. Increased Precision
Since all of the patients' medical information is kept in one location, it is easier for them to access it from their personal devices, like cell phones. This expedites medical attention at all times. It also assists doctors in preventing pitfalls and reducing incorrect diagnoses.
4. Increased Productivity
Doctors and healthcare providers are growing their work productivity as a result of the implementation of mHealth apps, as they have fewer paperwork to deal with and can therefore concentrate on delivering quality patient care. This automation combined machine learning and artificial intelligence algorithms.
5. It is more convenient for the patient's family and caregivers
Caregivers and patients' families now have much simpler lives thanks to mobile healthcare applications. Since the software allows for direct contact with a healthcare provider and the progress update and symptoms are continuously tracked and logged, there is less room for error. Furthermore, the patient's relatives and caregivers may use the information to determine the possible health risk by reviewing the findings and symptoms. This eliminates the need to rush to the hospital at the last minute and can save a life in life-threatening situations.
6. Helpful in Remote Areas
mHealth applications are more effective in places where emergency care, such as hospitals and clinics, are not readily accessible. In these situations, the app provides a daily review on critical health indicators. It also allows the patient or caregiver to get basic patient care rather than having to run to the hospital. It essentially manages the serious conditions and allows people time to prepare for medical attention.
7. New Business Prospects
App development firms will now participate in the healthcare sector thanks to the mobile healthcare app. These businesses have a lot of potential in the coming years, due to the increasing global population. Furthermore, established businesses have the opportunity to adapt their business models to meet the needs of the mHealth industry.
8. Lower Health-Care Costs
Another major advantage of mHealth apps is that they save a significant amount of money on healthcare costs due to their spontaneity, connectedness, precision, and progression. As a result, the rate of readmission to hospitals and medical care in general is decreased, resulting in lower healthcare costs.
mHealth Apps Business Scenario
Factors that determine the outcome: Since the adoption of mobile technology in the healthcare industry is on the rise, mHealth apps have a lot of room to expand. Even as the healthcare industry as a whole is slowing down, the digital industry is exploding, and the mHealth app industry is expected to expand at a steady rate. With more people being health-conscious, healthy eating and fitness apps are dominating the charts in the United States alone. Furthermore, almost 84 percent of these applications are available for download for free, with no secret in-app purchases. The adoption of cell phones is the main driving force behind these statistics.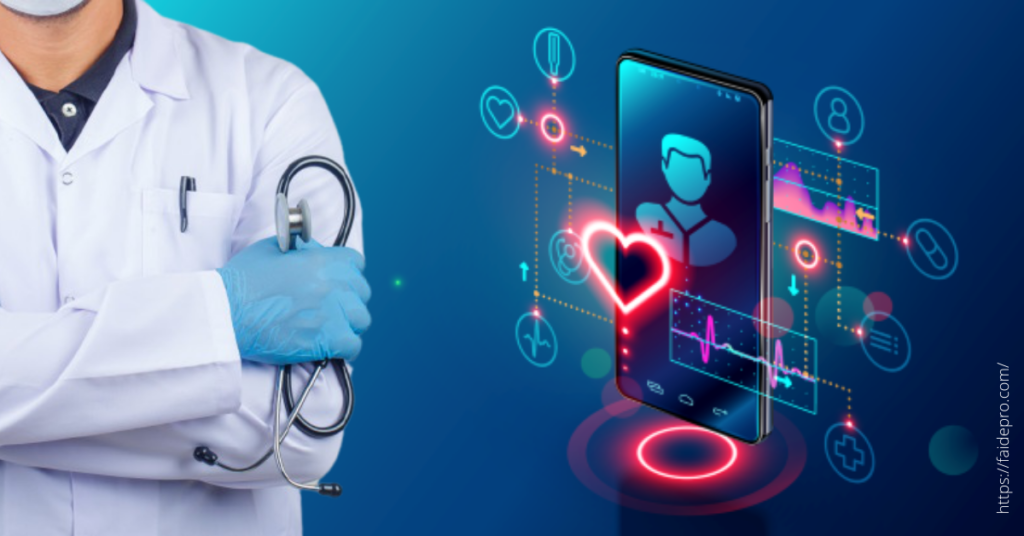 With the passage of time, consumers have shown a clear preference for digital healthcare technology and its application. mHealth is proving to be extremely useful in digitally controlling one's health. Digital healthcare's popularity, hospitals and medical centers' adoption of electronic health record systems, online platforms and groups, and wearables are all important factors supporting the sector.
Competitive Scenario: In order to achieve a competitive edge, over 84k mHealth app companies have launched wellness and personal care applications. Furthermore, stakeholders see mHealth apps as extensions to their established businesses, enabling them to compete with current digital healthcare firms. In reality, given the potential for growth, new companies are planning to invest in this field. Many IT firms, market research firms, and app creation firms are all working to hold mHealth at the forefront of their attention.
Summing it up
To summarise, we can confidently predict that the mHealth industry will develop significantly in the coming years. With the advent of technology, mobile healthcare services, and yoga services applications are becoming more commonly used around the world. Furthermore, people are becoming more health-conscious, which has resulted in a greater awareness of the benefits of mHealth apps. Furthermore, this breakthrough is depending on physicians and patients for improved outcomes and more patient-centered treatment.
Read This Blog: 11 Sheet Masks for Healthy Skins – How they care for skin