Having your own bike at the current time is very beneficial. Having your own vehicle provides you the facility and freedom to travel at your own wish and convenience. Motorbikes are always a good option if you want to trip your friends or want to go on a solo trip. Bikes also save your time and give you an immense advantage in traffic situations. Buying a bike can give you the best economical, health, and will simply provide you with the best automobile service experience. Hero Passion Pro and Honda Livo are good buying options but still, there will be a question that remains which one would be better?
There are many unexpected benefits of buying a bike. It will make you feel like a kid again. The breeze blowing through the helmet cools your scalp, sometimes lets go off the handlebars and will make you feel free. It will also help you to save money on commutes as well as save times on the car or bus commutes. It will also help you to get healthy and feel more positive.
Purchasing your first motorcycle can be just as thrilling as your first ride. But it is very important to consider what's practical when it comes to various bikes options and your bank account. Whether you're buying a new or used one, it sometimes becomes very difficult to choose from a gazillion of options that are available in the market. In this particular situation availing car dealer services will provide you the experts who will cover all the bases on what you need to know when you're ready for investing in your bike. All that it will take is a dream, planning, guidance, a lot of research and some patience.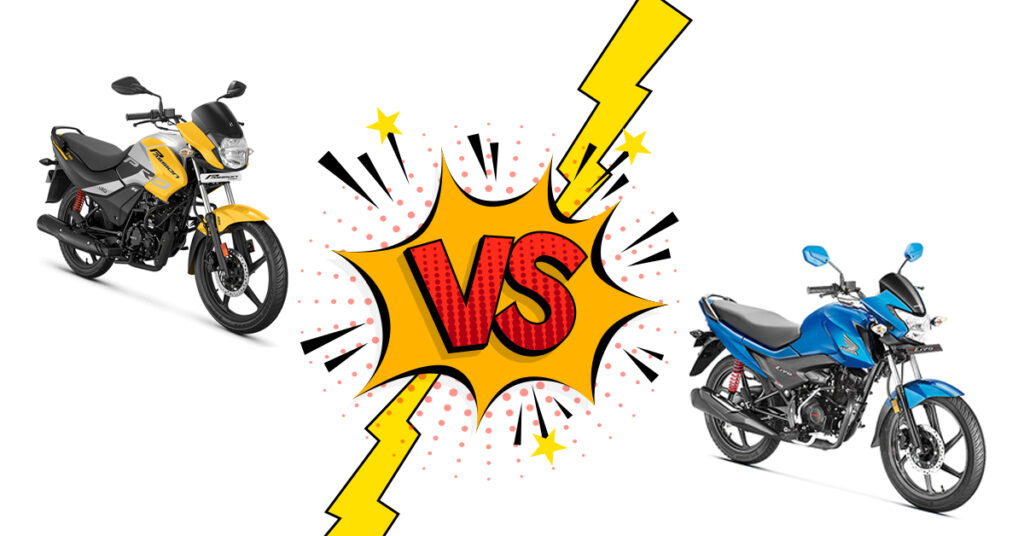 Purchasing a motorcycle is much different than purchasing a car. Before you make any final decision, there are things that you need to consider, like the type of riding you will be doing. That way, you can get a bike designed for what you intend to do with it. For example, you wouldn't drive your off-road bike on the freeway.
There is a comparison between the new hero passion pro and Honda livo, which are currently in trend. This competitive review will allow you to make a logical and rational decision based upon your needs and comfort.
Competitive comparison between New hero passion pro and Honda livo.
Honda Livo BS6 Price starts at Rs. 70,059 which is Rs. 2,659 costlier than base model of Hero Passion Pro priced at Rs. 67,400. The claimed mileage. In technical specifications, Hero Passion Pro is powered by 113 cc engine, while Honda Livo BS6 is powered by 109.51 cc engine. Hero Passion Pro is available in 6 different colours while Honda Livo BS6 comes with 4 colours. 56% users have chosen Honda Livo over Hero MotoCorp Passion Pro in a survey being conducted online.
Hero passion and Honda livo both are the entry level commuter bike form then 110cc scooter segment In India. Both of these bikes come with the basic entry features loaded and essentially cover everything in terms of features that you would want from a 110cc commuter bike segment with a decent price tag. Both the bikes are BS6 compliant standard emission engine with fuel injection programmed system which will surely help in improving the overall performance and fuel efficiency in the bike.
Key highlights comparison.
New hero passion pro comes at an ex-showroom price of rupees 67,400 whereas the Honda livo is available at a price of rupees 70,059. Hero passion pro has a rating of 3.9 starts and Honda livo has a rating of 4.1 starts. New hero passion pro has an engine type of air cooled, 4-stroke but in case of Honda livo it has the engine type of air cooled, 4 stroke, SI, BS-VI engine. New hero pro gives you a max power of 9.15 PS@ 7500rpm, whereas Honda live has the Max power of 8.79PS@7500rpm. Both of these options have petrol as their fuel types. Both of these options proved to be best in providing the best automobile service experience.
Hero passion pro comes in the heavy grey metallic, moon yellow, sport back, glaze black and sport red colour. Honda livo offers you colour choices of Matte axis grey metallic, imperial red metallic, athletic blue metallic and back. The length, width and height in case of hero passion pro is 1962mm, 720mm, 1087mm respectively and in case of Honda live it is 2020mm,746mm, 1099mm respectively.
Hero Passion Pro looks very handsome. The motorcycle gets a redesigned front-end with new headlamp cowl and it also gets a new tail lamp. The side profile of the bike has also been updated and it now gets new sporty graphics with a redesigned bikini fairing and a muscular fuel tank. It features a triple-tone colour scheme and is available in four different colour options. These are Glaze Black, Sports Red, Moon Yellow and Heavy Grey Metallic shades. Overall, the new motorcycle looks much better than the older iterations of Passion Pro.
Honda Livo gets a new sharp front fascia, blacked-out visor, and body-colored rear-view mirrors. It looks very sporty, thanks to the new chiseled tank shrouds and attractive body graphics. The motorcycle also features a long well-cushioned single-piece seat along with a blacked-out grab rail. At the rear, it gets a new slim tail lamp. Overall, the motorcycle has a youthful design language and looks very stunning.  Honda Livo is available in four color variants – Athletic Blue Metallic, Matte Axis Gray Metallic, Imperial Red Metallic, and Black.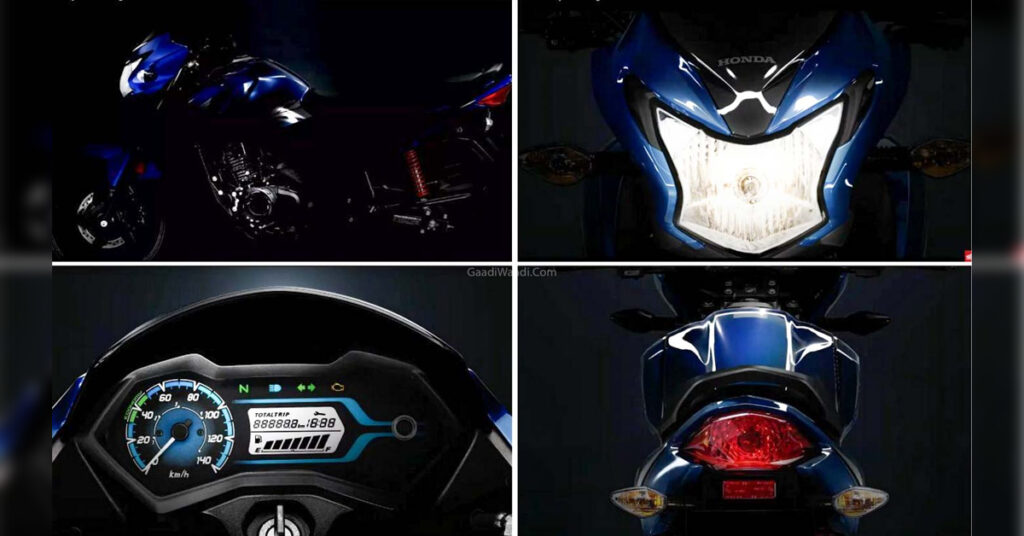 Hero passion provides an engine displacement of 109.15cc and Honda livo provides an engine displacement of 109.19cc. Hero passion pro provides cylinders as 1 and 2 valves and the same is offered by Honda livo. Power and torque for Hero passion pro and Honda livo are 9.30 bhp @ 75,000,9Nm @5,500 and 8.20bph @,7,500rpm respectively. Both of these models provide air-cooled cooling systems.
The ignition system in Hero passion pro is DC-Digital CDI and in Honda livo it is CDI (capacitor discharge ignition). The transmission type is manual in both hero passion pro and Honda livo. There are 4 gears in each model. The chain drive is hero passion pro as drive type.
Brakes, wheels and suspension.
Hero passion pro provides the suspension found in the form of telescopic hydraulic shock absorbers. Honda livo has a telephonic fork as their suspension front. Suspension rear front swing arm with hydraulic shock absorbers is provided whereas in Honda livo it is provided as the spring loaded hydraulic. Hero passion pro has a chassis type of tubular double cradle and wheel size of 18 inches with drum front brakes.
Honda livo offers diamond as chassis type with a wheel size of 18 inches as well but there is no brakes front present. Tyre size in Hero Passion pro is about 2.75x 18-4 PR/52 P as front and 3.00×18-6 PR/52 P as the rear whereas in the case of Honda livo the tyre size for front as well as rear is 80/100-18. Hero passion pro has the rear of the brakes of the drum but Honda livo does not offer brakes rear. 
Honda livo has a transmission speed of 4-speed and the same is present in Hero passion pro. Emission norm of BS6 and mileage of 60-65 kmpl (real-world) is present in both the models.
If you are facing difficulty in understanding the technical terms and find it difficult to make the appropriate choice then it is best for you to avail a car dealer service. They will provide you trained and experienced professionals who give you the best guidance as well as will provide you with the best offers in order to value your hard-earned money.
Tyres, brakes and features.
The new Hero Passion Pro gets conventional telescopic forks at the front and spring-loaded dual shock-absorbers at the rear. For braking duties, it gets a 130 mm drum brake at the rear. While at the front, one can opt between a 240 mm disc and a 130 mm drum brake unit. It also gets Hero's patented integrated-braking system (IBS) for added safety and it works exactly the same as Honda's CBS.
The working mechanism is that if you apply the rear brakes, the front brakes will also be automatically engaged. The motorcycle runs on 80/100 section 18-inch tubeless tires. The new Passion Pro also gets a semi-analogue semi-digital console in which the speedometer is analogue while all the other details are shown digitally.
The Honda Livo runs on new HET 80/100 section 18-inch tubeless tyres that offer low rolling resistance and are specially designed to increase fuel-efficiency. It gets a 130 mm drum brake unit at the rear while at the front, one can opt between a 240 mm disc or a 130 mm drum brake unit. It also gets a combined braking system (CBS) and equalizer for added safety.
The suspension duties are handled by telescopic front forks and dual hydraulic springs at the rear. Some other features include a new DC headlamp, engine start/stop switch, and a new semi-analog semi-digital instrument cluster which is loaded with a lot of information.
Both of these models are proved to be providing the best automobile services experience. Both of them proved to be excellent in build quality and design.
The new hero passion pro provides you the i3s technology or the ideal start-stop system which is very beneficial and make your bike even more safe. It is also programmed with the fuel injection system. Fuel injection system comprises a complex set of electronic components and sensors. The system depends on a fuel pump to control the flow of fuel to the combustion chamber.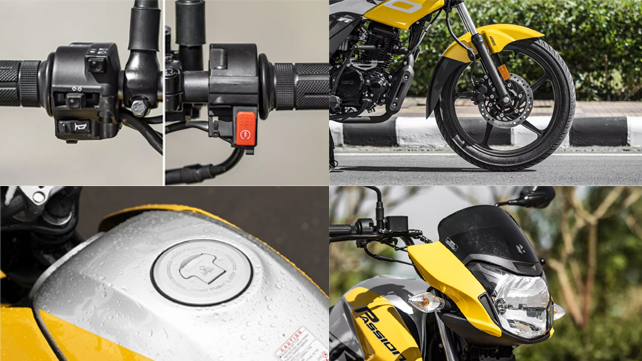 This fuel pump is located inside the fuel tank of the bike. It has a combined braking system (CBS) which will enable you to ride with more safety. It offers a semi-digital instrument Cluster as well as a BS6 emission standard engine that is the new attractive body graphics for the new hero passion pro. It has the diamond frame Chassis and comes with the hero's auto sail technology.
Brighter halogen headlights as well as Hero's Xsens technology will make your night rides even more comfortable and safe. The additional features include molecular fuel tanks, alloy wheels, and disc brakes. 
 Honda livo has the silent start with Honda's ACG starter motor. This feature makes the Honda livo model stronger in build quality as well as prevents any kind of noise pollution. Honda also offered a programmed fuel injection system and combined braking system (CBS) in their Honda livo model provides you with the semi digital instruments cluster and a BS6 engine emission standard.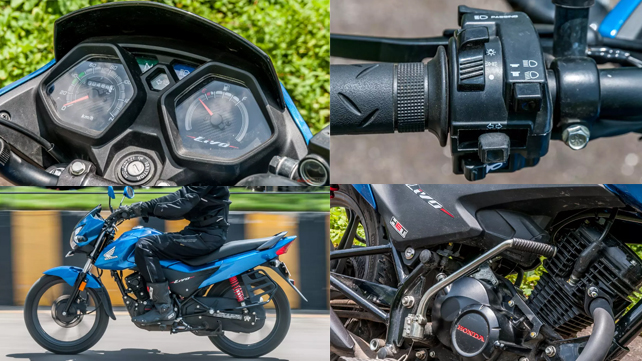 Honda Ecotechnology and enhanced smart power (esp.) have made the Honda livo model more efficient and comfortable to drive. Engine start/stop switch and halogen headlights make the model more efficient. Additional features provided in Honda livo are pass light switch, tubeless tires, DC headlamp, alloy wheels, and disc brake.
Final verdict
The Honda Livo has been launched in two variants: Front Drum and Front Disc. The Front Drum Brake variant is priced at Rs. 70,056 while the pricing of the Front Disc variant hasn't been revealed yet. The Hero Passion Pro BS6 is also available in two variants: Self-start drum-brake alloy-wheel FI and Self-start disc-brake alloy-wheel FI. The Front Drum brake variant is priced at Rs. 65,740 while the Front Disc brake variant is priced at Rs. 67,940.
Now that you've found a bike that seems as if it might be a good fit for you, call, text or email the dealership's internet department to schedule a day and time for a test drive. Dealerships' internet sales people are great allies: They cater to informed buyers, tend to be more upfront with pricing. By making a test-drive appointment with your local dealerships, you ensure that the bike will be waiting for you when you arrive.
We recommend test-driving about three different vehicles so that you don't limit your options. Try to schedule a few appointments back-to-back; it will make comparing the cars easier and give you a graceful exit from the dealership. While the salesperson will want to talk numbers after a test drive, you might not be able to read. 
If you want the best offers for your choice of bike you can hire the best car dealers professionals through the automobile services available online.
Read This Blog: What is Royal Enfield Service on Wheels and how it works