As it is likely said, "to improve is to change, to be perfect is to change often". As time passes by the world is changing at its very best. With the innovation in various technologies, our lifestyle is also changing.  technology has made your life much easier and much simpler. but with simplicity, it has also provided ample work opportunities. Also in the present people don't have much time as the workload per person has increased. The result of this situation is that more and more people are now preferring Salon-AT-Home services according to their comfort and convenience.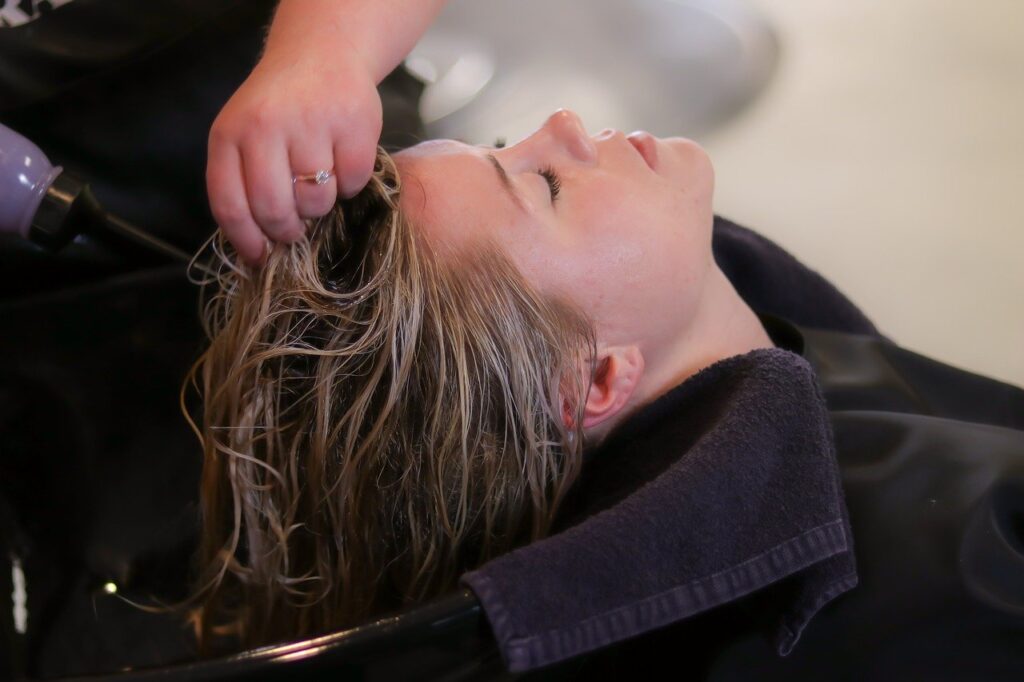 A beautiful and healthy self will change one's mood in a positive way acting like a mood-changing catalyst in the mind of a person. the beauty of a person gives a feeling of magnificent happiness. It is a unique expression of any person which makes all of us beautiful. Beauty services such as spa services are the self-care services that everyone requires. They help us to feel better and pamper ourselves. They also help to reduce stress as well as boost our mood. A good pampering beauty service will not only better our mood but will also give us the makeover that we require. By availing of these beauty services, you can have healthy-looking skin under the guidance of experts. A beautiful and healthy self will change one's mood in a positive way acting like a mood-changing catalyst in the mind of a person.
But often people are not able to attain these services as they would have to go to a salon to avail themselves of these beauty services. In current times booking an appointment at a salon can sometimes be a hassle. The salon is often filled with customers most of the time, and usually, there is a long waiting list for a beauty service. Also, in the current times with a pandemic going around the world, people nowadays want to stay at their homes and avoid as much social contact as possible. People in present times prefer home services for their needs.
ADVANTAGES OF AT-HOME BEAUTY SERVICES OVER SALON.
At-home beauty services surely have a ton of advantages in comparison to a salon. You can get quality services at the comfort of your home and that too at your convenience. The following are the major advantages that you will get from home services other than a salon.
1. TIME SAVING: –
While operating on a tight schedule it becomes very difficult especially for always-busy millennials to get time to visit a salon for their essential beauty services. Booking an appointment at a salon can sometimes be a very tiresome process in itself. Sometimes you might have to wait a long time to avail your services. Therefore, the best option is to book beauty service at home and have a professional visit your place, providing the best services to your convenience and comfort. In addition to this by booking a home service, you will also be escaping from the hassle to travel to a salon.
2.SAFETY: –
With the novel corona-virus pandemic spreading all around the world it is sufficiently important in the present times, that we take care of our safety as well as avoid social contact as much as possible. With at-home beauty services, you will be able to avoid contact with dozens of people on your way to a salon and getting your service done there, instead a professional will visit your home taking all the precautions and measures for your safety. These At-home beauty services will help you to get yourself a pampering self-care session with all the safety and precautions.
3.PERSONAL ATTENTION
It has been observed in many instances that the salon is packed with customers and employees attend more than one customer at a time. This often leads to dissatisfaction of the customers as employees are not able to give their complete attention to the customers. But with At-home beauty services, trained and experienced professionals visit your place and give their full attention to your service. They will understand your needs and demands and will try their best to provide you comfort and convenience. At-home beauty services will give you a much more satisfying experience than that at a salon.
4.ALLOWS MULTITASKING: –
when you book an appointment at a salon you need a big bunch of your time in order to travel to a salon, getting your service done, and traveling. In such instances, you might have to take a day off from work or reschedule your tasks. With At-home services you can enjoy beauty services at your doorstep while doing work from home or watching your favourite TV-show or attending an online seminar or just relaxing on your couch with a cup of coffee or any other of your favourite beverage. Plus, you do not need to get dressed up to visit the salon.
5. COMFORT: –
One of the biggest perks of subscribing to an at-home salon service provider is that you can enjoy all the services at the comfort of your home and at your convenience. You don't need to dress up and can wear your most comfy clothes. Besides this, you can enjoy quality services like a spa at home in a familiar environment of your home which will smooth your mood and calm your mind. Moreover, many services will leave you with a sticky treatment afterward and you might have to bear with that sticky feeling until you return home, with at-home salon services, you can simply wash as soon as the professionals are done with their job.
5.QUALITY: –
With At-home services, there is no waiting in a queue of customers or others looking over your shoulder for you to finish it faster or having others stand by, thus trained and experienced professionals can cater to your needs in a much more relaxed manner, ensuring complete relaxation and quality treatment for you.
6.AFFORDABEL: –
Opening and Establishing a saloon can be expensive if you are looking for starting a new business as it would require you to spend the capital as rent and Maintenance cost and inflating the cost of services. beneficially with the At-home saloon model, customers don't bear any additional charges while gaining the benefit of competitive cost. In addition to this, the saloon business At-home beauty services model is also beneficial for those individuals who are looking for and are already trained and experienced in beauty services. They can also join any pre-existed platform that offers in-home beauty services to get themselves started.
7.SANITIZATION SAFETY: –
Under a new norm for saloon safety, there is a new training program provided to all the professionals about hygiene and safety training programs as per the world health organization (WHO) guidelines. A new, low contact way of waxing and threading is being employed. All the professional beauticians are using protective kits including face shields, coveralls, face masks, and gloves. Moreover, the equipment is sanitized in front of you providing you extra safety, along with these only single-use products are being used to provide you the safest experience.
All with these, professionals also ensure to sanitize the high touchpoints of the house such as chairs, beds, doorknobs, switches, and handles. All these safety measures which are being followed are the best benefit of home beauty services in comparison to the salon.
8.VARIETY OF SERVICES: –
For availing of different services at a salon you might have to spend half a day or even an entire day in the salon. Sometimes some salon does not offer all the services you want, or sometimes they do not have professionals for all the services or in some cases you are not left with enough time. At-home services got you all covered in such situations, you can avail yourself a variety of services such as waxing and threading, manicure and pedicure, facial and hair services, spa at home services for women, makeup, and hairstyling, massage for men, men's haircut and grooming, etc at your doorstep and that that too at your comfort and convenience without the need to travel anywhere.
9.HEAlTHY SKIN: –
In this hectic schedule, you often forget to take care of your skin which is the most important part of your body. Our Skin reflects our personalities so ignoring our skin would mean that we are not considering an important part of our personality.
By availing of beauty services at home we all can have healthy and beautiful skin under the guidance of beauty experts. Apart from providing services like pedicures, manicures, the services also include skincare services. Facial treatment is also part of skincare services. It deeply nourishes the skin and removes all the impurities of the face skin. You can also have treatments for acne which is the most common problem. You can easily get rid of the problems of acne by some healthy skin treatment and build your confidence again by having acne-free healthy skin.
10. BEST AT RIGHT TIME: –
There are circumstances when you are not able to make a salon appointment and do not have the time to travel to a salon, but you have an important meeting coming up, or a trip, or a party that you have to attend. In such urgent situations, you can easily book an At-home beauty service and get your services done at your doorstep saving yourself tons of time.
As the times are changing more and more people are switching to home beauty services. You can also try as it comes with much more benefits in comparison to a traditional salon!!.