A car can sometimes represent more than just a dream for yourself. It is a matter of pride for your family. Therefore, buying a car for yourself is a crucial matter. In the current times, if you want to buy a new car, a plethora of carmakers offer a diverse range of cars, choosing the right car can become a pretty difficult task. From model, color, to fuel option everyone has their own preference and you also can choose from a wide range of options available.
With the world running at a much faster rate, it is a great advantage to have a car of your own. Having a car of your own will always help you in emergencies as well as make your travel easy. Having your own car will be significantly convenient for you in many ways. You won't have to rely on others for your travel needs. Owning your own car will also provide you with privacy that you would definitely enjoy.
It will help you save time as well as will ensure your safety. You will be amazed to know the amount of time that you will save by traveling in your own car without any hassle. Along with all this with your car, you can be flexible with your trips and road trips.
New cars come with features that are technically more advanced and These features are new and will provide you're the best driving experience. New features and models that have been introduced in the cars will not only provide you additional safety but will also make you driving much more luxurious, comfortable, and convenient. Automotive services have become an important need for everyone.
But often buying a new car is a tedious task as gazillions of options are available nowadays and it sometimes becomes difficult to make appropriate choices. A genuine car dealer can help you a lot to make a decision according to your budget and needs. Here is a guide to help you choose the right car in your budget.
AUTOMOBILE INDUSTRY SEGMENTATION IN INDIA.
There are a number of features and options provided by the Indian automobile industry. Car dealers in India offer a variety of cars with a range of features at every price point. In such a diverse market, it is pretty easy for an average customer that they might mix up and get confused. Therefore, for ease of convenience and classification, there are three major types of segmentation that are currently prevailing in the Indian market currently. These options include hatchbacks, sedans and SUVs, and MUVs.
SUV or Sports Utility Vehicle
SUVs or sports utility vehicles are car segments that comprise vehicles that combine the elements of passenger cars and off-roaders. An SUV has a tall bodyline that provides the driver with a better and wider view of the road ahead, the increased height of an SUV also provides it with much higher ground clearance, a feature distinct from other passenger cars.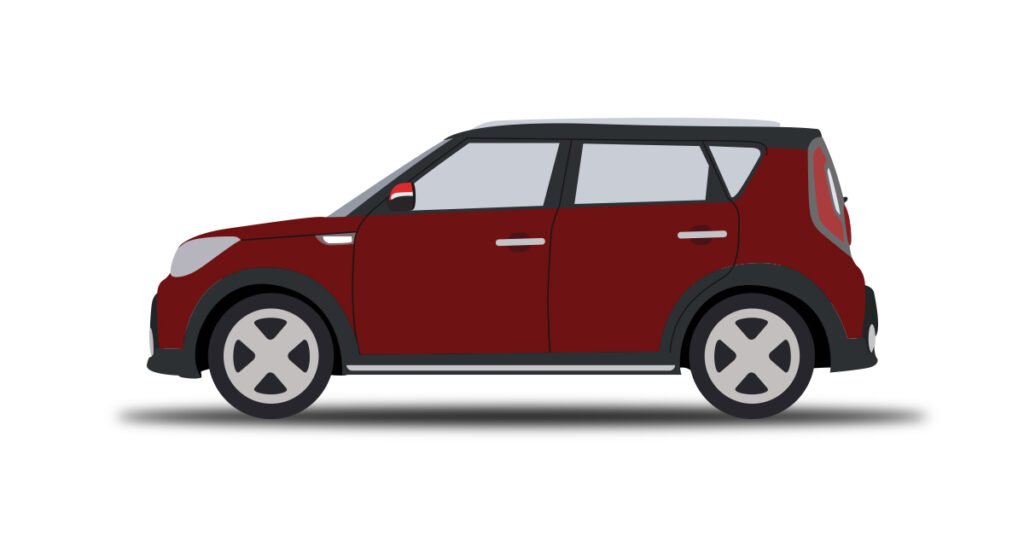 SUV provides a lot more inside space which can greatly be increased via adapted and removable seating. It ensures to provide the passenger compartment. Last but not the least, it is generally built with mechanical parts that are specifically designed for tough usage, all-terrain conditions, and heavy loads.
The most beneficial automobile services that SUV provides are the bigger space, higher ground clearance, stronger bodyline, and a perfect choice for all road conditions. An SUV comes with an average height of about 1.5 to 2 meters in terms of design. Almost all SUVs come with the most powerful engine offered by the manufacturer with the capacities going up to 2.8 liters, thus an SUV has a strong bodyline, a powerful engine, and a higher driving position. Check Upcoming SUVs under 5 Lakhs in India before making any final decision.
MUV or Multi-Utility vehicles
A MUV is the car segment that comprises the automobile services which comprises the vehicles which are often confused as being SUVs. Typically, a MUV is a multiutility vehicle which is also sometimes called a people carrier.  MUV is a car that provides comfortable seating of five to seven people. Whereas MPVs are the bigger version of passenger cars that are mainly designed to transport passengers comfortably in the cities and highways.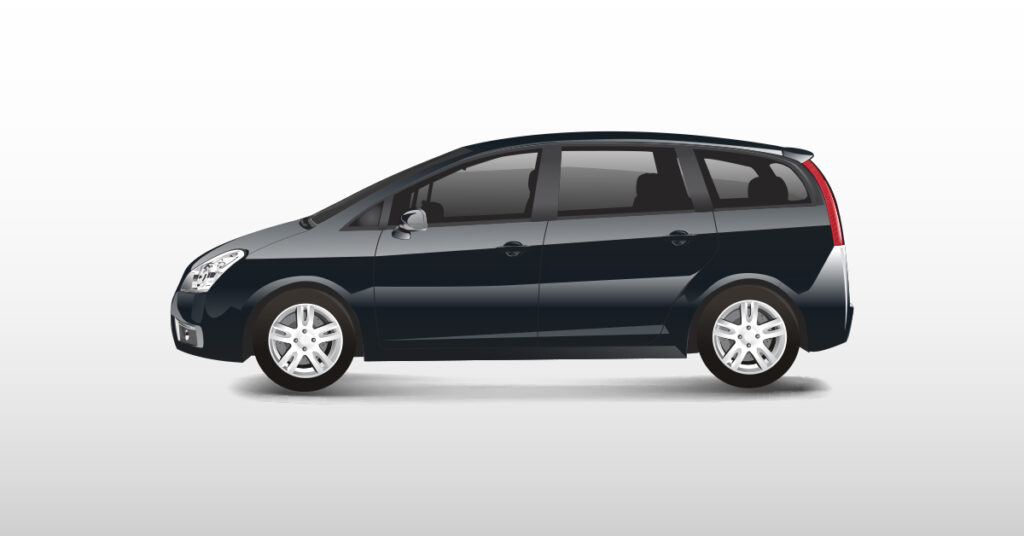 MUVs generally offer a less powerful and more fuel engine when compared to SUVs that are similarly sized. Typically dimensions of a MUV ranges from 4 meters to up to 5.5 meters while engine capacity offers ranges between 2.0 to 2.5 liters.
Hatchbacks
The segment of the car consists of cars that have the same smaller bodyline when compared to the other segments. The one of the most beneficial features that is provided by this automobile segment is the boot that refers to the space behind the rear. Seats in a hatchback can be folded to create a lot of room for storage as the boot is integrated into the car itself.
It has been observed that the hatchbacks proved the best city driving experience, as they are easy to drive through the traffic and are also cheaper to the mountain. As hatchbacks are also designed to be smaller, they are easy to park and well as easy to maintain.
Hatchbacks usually provide the size range of under 4 meters and offer you an engine capacity of 1000 to 1.5 liters. The most striking feature of the hatchback segment is that it has a more impeccable fuel economy and affordable price tag. 
SEDANS
Auto mobile services in this segment comprises cars that have a longer body built with a three-box configuration which consist of pillars identified as A, B and C pillars. A sedan will thus have three major components areas, namely engine, passenger and boot.
It is a very interesting fact to know that sedan is derived from a Latin term "sedere" which means "to sit". Sedans are designed to provide maximum comfort and convenience to the passengers both rear and front. A sedan in comparison is more feature-loaded than a hatchback but it comes at a higher price. In respect to the dimensions, the sedan comes with an average dimension of 4 meters and above, and with engine capacity of 1.5liter to 1.8 litre.
Steps for finding a new car: –
Understand and access your needs.
If you want to select a "right and perfect car for you" then it is very important to assess your needs and understand what you expect from a car. Some of us like to make a statement with our cars. This will also help your car dealer to find and offer you best options according to your needs and budget.  If you need a vehicle for your daily use and day to day regular duties, functionally you can take into consideration some practical facts that you should keep in buying before selecting a car for yourself.
How many passengers do you need to carry? What are the must-have features? (think about the backup camera, leather seats, Apple Car Play, etc.). Do you need an all-wheel-drive? , do you have a long commute and, because of that, is fuel economy important to you?. Will you be using children's car seats? How much garage or parking space do you have?. These are the questions that you should consider.
Setting up your budget.
How much you really afford to allocate toward a car is a very important car in the buying journey. First, you should understand your budget, and then you can look for the options that provide you automobile services that best suits your needs. The general rule that you should follow is that your monthly new-car installment payments should not exceed 15 percent of your monthly take-home pay.
If you're looking to lease, aim for a monthly payment that's less than 10 percent of your take-home pay. You'll also want to factor in an additional 7 percent of your monthly income to cover fuel and insurance costs. A used car will be less expensive, but the same rule should be applied. Knowing your budget beforehand will help you when negotiating your next car.
Deciding weather to lease or buy the car.
Leasing and buying car both are the different options that you can consider before making a choice. Leasing and buying will both have their pros and cons and how you feel about these may help guide your decision on which route to take.
Through leasing, you can drive a more expensive car for a less cost, most of the repairs of your car will be covered under the factory warranty, there are no trade-in hassles at the end of the lease, you can drive a new car with the latest technology every few years.
Through buying, you will have a more flexibility to sell the car whatever you want, you can modify the car to your tastes, there are no mileage penalties if you drive a lot. Your car expenses will be lower in the long run provided you pay off the car and keep it a while.
Weighing the cost of ownership.
Some cars may be cheaper to buy but more expensive to own. Even if two cars have about the same price, one might be able to determine faster or cost more to insure and maintain.
Before committing to buy a car, you should estimate its long-term ownership costs. Depreciation, insurance, maintenance, and fuel costs are included in this. There are many automobile services that offer the best car dealer services that can present this information in an easy-to-read format. They can help you to make a smart decision up front that can serve you thousands of dollars over the life of the car.
Consider the cars in the other class.
Many people have a mindset for a particular set of cars, but in current time the market is ever-changing, new cars are always changing, new cars are always adding up to the showrooms and there may be chances that one of the new options that you have never considered could be the best and perfect choice for you. car dealer services will help you to research and compare similar cars to find the one that truly fits you best.
If you already know the car that you have made up your mind to, you can still review other comparable vehicles in the same class to make sure you haven't overlooked an even better choice. This can be done by choosing the best vehicle type and setting up the parameters that are important to you. Once a worthy prospect is settled, you can easily check for detailed information on pricing, specification, and features. You can also compare the vehicles that you chose to more easily contrast features and specifications.  
Find the for-sale cars.
After you have settled for the choice of car you want you might start looking for the offers to buy.  Automobile services available online can help you find the best offers for buying or leasing. Once you're ready to lease or buy, it is recommended getting a few of these offers since the prices may vary from one dealership to the next, you'll usually hear back from the dealership via email or phone call soon after you request a special offer.
At this particular time, you should verify that the car is in shock, schedule a test drive, and ask any additional questions. If you're not ready to complete the deal, just make a note of which dealerships have the vehicle you want, and contact them when you're ready.
Test drive setup.
Now that you've found a car that seems as if it might be a good fit for you, call, text or email the dealership's internet department to schedule a day and time for a test drive. Dealerships' internet sales people are great allies: They cater to informed buyers, tend to be more upfront with pricing. By making a test-drive appointment with your local dealerships, you ensure that the car will be waiting for you when you arrive.
We recommend test-driving about three different vehicles so that you don't limit your options. Try to schedule a few appointments back-to-back; it will make comparing the cars easier and give you a graceful exit from the dealership. While the salesperson will want to talk numbers after a test drive, you might not be ready.