You'll want to make a warm and inviting first impression before wanting others to Buy a Property. Spend some time studying and planning your home before listing it for sale to optimise your room and give it a more neutral palette for prospective home buyers to picture themselves there. Because of stay-at-home ordinances and social distancing rules, you might be depending on photographs and video tours of your home instead of in-person tours. When you're in your house, it looks fantastic, but how would it look in a virtual listing? The Real-estate Services help us with the screen appeal to sell our home.
Here are some ideas for improving the screen appeal of your home:
Begin by decluttering your home
One of the first things our stagers can tell you as they step into your home is to start decluttering. Put anything you don't use on a daily basis, as well as any seasonal pieces, in a box. Find a place in the closet where you could store it for pictures and showings if it's something you use often but isn't particularly "pretty."
If necessary, go through your closets and delete half of what's there. It's fine to keep things in there, but we don't want people to open the door and be met with an explosion of items.
As much as possible, clear the counters in your bathrooms and kitchen. Also, go through your garage and get rid of as much as you can. We want to make sure that buyers and inspectors have access to equipment such as water heaters, sprinkler system controls, control panels, and attic access when selling your house.
Take the kitchen into consideration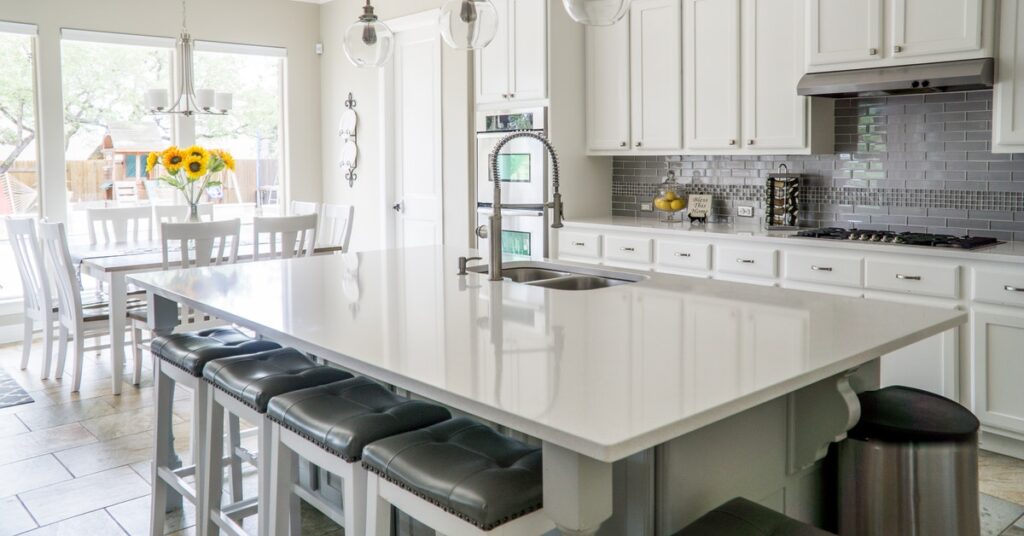 Save: When it comes to selling your house, it's rarely worth the time and money to invest in a new kitchen. Your buyer is likely to have very different needs and preferences, and the kitchen will almost always be changed or replaced by the new owners. However, since kitchens sell homes, make it look as good as possible without tearing it out and starting over.
Invest: Replace your worktops and splashbacks, or simply re-grout your tiles. To maximise the sense of space, add decorative touches like fresh flowers, fruit in a bowl, and matching small appliances, and keep the worktops as clean as possible. Adding decorative touches when eliminating strictly functional objects creates a lot of room and storage, which is what everybody wants.
Assign a purpose to each space
Invest: If you're actually using a bedroom as a study, walk-in closet, playroom, or box room, it's critical to show it as a bedroom when putting your home on the market, since the number of bedrooms is such a valuable selling point. Consider purchasing a low-cost.
Save: Start packing items you won't use in the coming months and storing them in your loft or garage. This form of decluttering will aid in the sale of your home and save you time when it comes to the big step!
Pay attention to the floor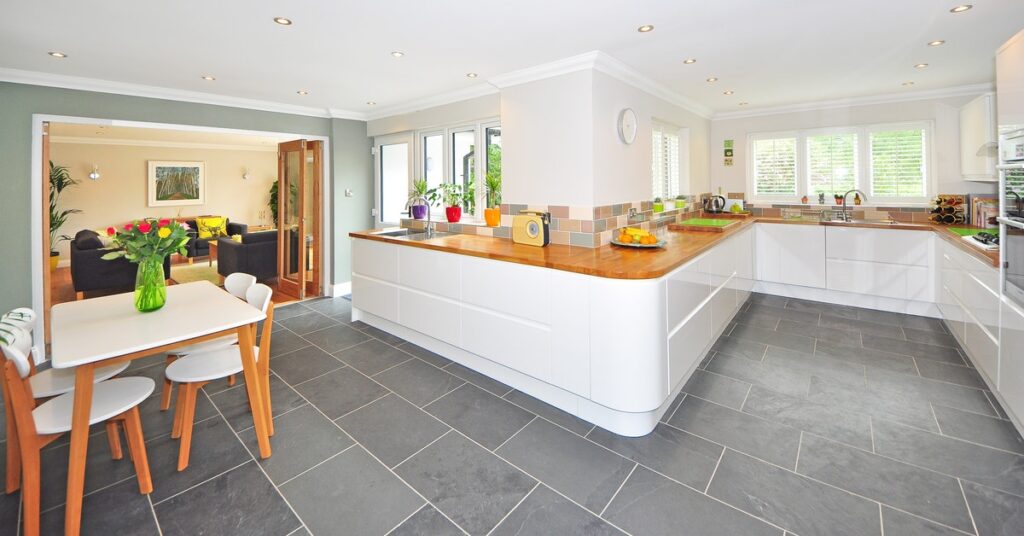 Save: When it comes to selling a home, saving flooring is crucial. Have your floorboards, or better yet, parquet or block flooring, professionally sanded and sealed, and place a neutral rug on top. Of course, a rug will travel with you, while a carpet will not, so don't go overboard.
Invest If your carpets are outdated, heavily patterned, or worn, however, replacing them with a pale, neutral style is a cost-effective choice. Potential buyers will overestimate the expense of replacing carpets, and will either make a poor bid or none at all. New, neutral carpets, on the other hand, are sure to attract your potential customers.
Accessorize and match your outfit
Bedrooms are usually simple to decorate. You're going for a boutique hotel look: relaxed, organised, and inviting. Remove all clothes and clutter, then instal small decorative accents like pretty lamps, vases, or artwork.
Save: If you have a suitable-sized bed for the space and matching bedside tables with lamps, you shouldn't need to buy new bedroom furniture.
Invest: Make an investment in high-quality white bedding (ideally long-staple cotton sateen for a hotel-quality finish). Choose the best mattress you can afford – you'll sleep easier as a result of the burden of travelling (plus you'll be able to take it with you). Keep the colour scheme light, soothing, and subdued by adding matching cushions and a throw or bedspread. If your budget allows, finish with a tactile, fluffy rug.
Create a bathroom sanctuary
Bathrooms must be decluttered and depersonalised absolutely.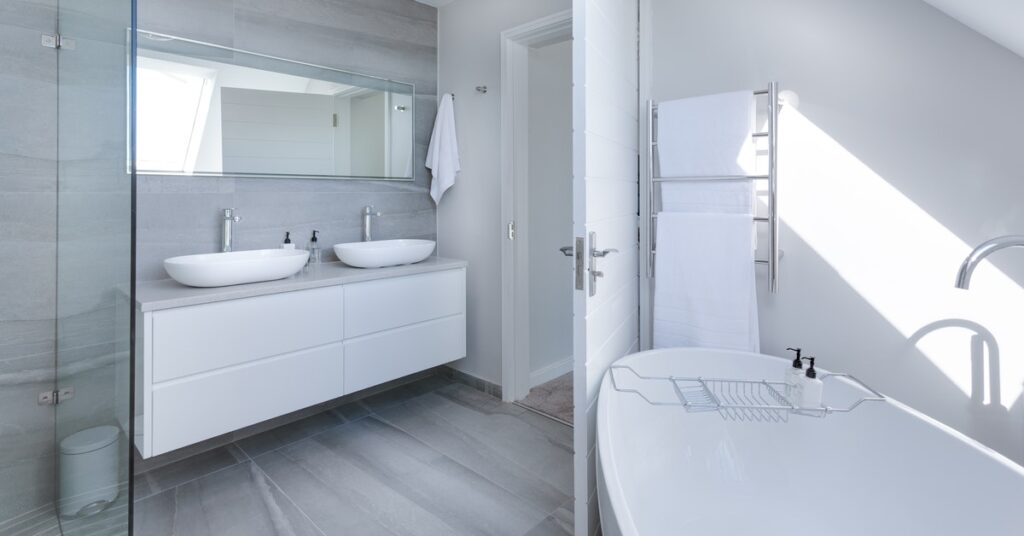 Save: There's certainly no need to replace it unless you have a non-ironic retro bathroom suite in avocado or pink. Instead, concentrate on putting away all cleaning supplies, shampoo tubes, shower gel, and soap. Remove all medications, tablets, toothpaste tubes, and anything else that may be considered intimate or personal. Your potential buyers don't want to be aware of who lives in the house. And, of course, make sure it's spotless and orderly.
Invest: Do not use carpets or rugs in the bathroom because they are out of style and can look unsanitary. Vinyl or tiles may be used instead. Replace the old white fluffy towels with new white fluffy towels (for viewing only; you can still use them after you've moved). Include a healthy green plant or a vase filled with new or fake flowers. Remove any mold or mildew from the tiles and regrout them. If you have a shower curtain, consider replacing it with a mirror, which is a low-cost improvement that adds more wow factor. Shower displays are more hygienic and easier to spruce up for viewings, and they maximize the sun. Before viewings, spend some time buffing your taps and making sure all surfaces are clean, dry, and smear-free.
De-Personalize
De-Personalize is a term that refers to the process of removing one's personal. We want customers to be able to see themselves living in your home when they come to see it. It can be more difficult to do this if you have personal pictures strewn around the building. We recommend removing or securely storing anything with personal information, particularly in children's rooms, for safety reasons.
If it's broken, fix it!
Now is a perfect time to repair any things that you know can cause problems while selling your home, such as broken windows, sprinkler systems, or defective equipment. Having your HVAC system serviced is also a smart idea. It's not unusual for buyers to request that once you've signed a contract (especially in Texas). You will stop having to service it until closing if you can prove it was recently serviced.
Give your house a makeover
Both the interior and exterior of the house should be painted. Refresh your yard's appearance. Your carpets should be swept and stretched. Clean the windows on the inside and outside. These are all minor details that can have a significant effect on your home's overall appearance.
Photographs
What is the significance of real estate photography?
Nothing is more real than the cliché that an image is worth a thousand words when it comes to selling your home. The quality of your photographs will determine what those words mean about your house. Using high-quality images will help you sell your home faster. Since you only get one chance to make a first impression, and first impressions last a lifetime, you must make your photos count. It is well worth your time and money to hire a real estate company with a good photographer to ensure that your property sells quickly.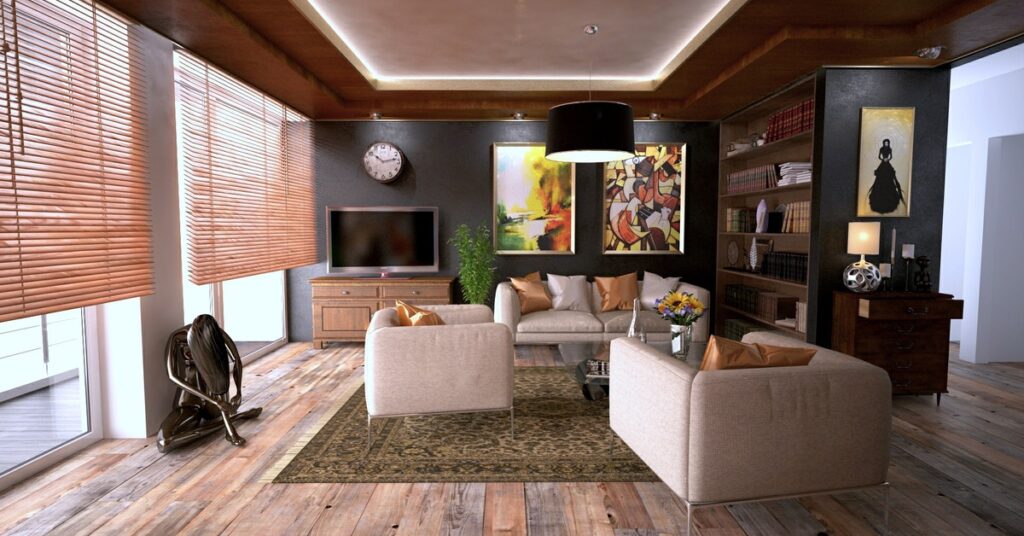 First prize: recruit a professional! If they are selling a high-end home, sellers can hire a skilled property photographer. Skilled advertisers will spend tens of thousands of rands on product photography in order to sell their wares. Because of this, astute sellers will hire a competent real estate photographer. Almost all real estate marketing is focused on imagery and screen appeal.
When it comes to listing your house, you'll want to invest in professional pictures to ensure that it looks its best. Take some test shots before hiring a skilled photographer to see how your current setup looks on video. Your photographer will be limited to photographing what is already there. Clean up your room if your test images make it appear cluttered. You don't want to spend money on images that aren't available.
Before taking any photographs of your house, make sure to:
Make certain that each area is fully clean and tidy.
Clear out any clutter, trash, and personal things such as pictures and toiletries.
Any stains should be removed or covered.
Get rid of any pet evidence.
Make the beds and make sure the kitchen is clean.
Hide children's toys, toy boxes, sewing baskets, and other things to make more visible floor space.
Clean up the yard, put away the gardening equipment, and mow the lawn.
Fill a vase with brightly colored flowers or grow some pretty plants in the greenhouse.
Make sure the pool is sparkling clean.
Arrange an enticing throw or two over your furniture.
Do a Practice Walk-Through
If you plan to give a video tour of your house, do a practise walk-through with a friend or with your Realtor or real estate agent via video chat. Giving a walk-through in person is one thing; the prospective buyer should look around on their own. They'll just see what you show them when you give them a video tour. Make sure you're emphasising the best aspects of your house. Even, keep the walkways free of debris! During your video tour, you don't want to trip or crash.
Consider Virtual Staging
Since they give the home buyer an image of what will fit in the space and what it will be like to live there, staged homes sell faster. Consider virtual staging if your home is already empty and you are unable to stage it due to travel restrictions or other coronavirus-related restrictions. You can digitally add furnishings to a blank picture of your home to make it appear more realistic using virtual staging. Digital staging is simple with online platforms and mobile apps. Request any advice from your agent.
Mortgage lenders and banks are still open for business, and people are still buying and selling houses. You may have spent a lot of time and effort improving your home's curb appeal, but due to social distancing procedures, you'll still need to boost its "screen appeal." Zillow, a real estate listing site, saw a 191% rise in 3D home tours in the first few weeks of March. Speak to an agent or contact us if you have any concerns about buying or selling a home this summer.
Invest in a stager
We still recommend a stager to our sellers, even if it's only for advice on what to remove and what to keep inside the house to make it reveal and photograph as well as possible. They'll assist you in rearranging furniture so that it makes the most sense to potential customers and that your home appears as tidy and appealing as possible.
If you're preparing to sell a vacant house, stagers can help by bringing in furniture and accessories to make the space feel more welcoming.
Brighten up your home
We always advise our sellers to open the blinds and switch on all of the lights in the house while they are getting ready for showings. So, when it comes to photographing your home, we suggest doing the same thing! Make the house as light and cheerful as possible because a bright home attracts more positive attention than a dark one.
Make a point of highlighting special aspects of your house
People can tell a lot from looking at pictures, but it's also a good idea to call attention to any special or unusual features of your house. Perhaps you made some changes before sale, so make a list of them! Are your kitchen counters made of Grecian marble from antiquity?
Make use of video and 3D tours
We've increased our use of property tour videos and 3D Matterport tours as we've moved toward a more "virtual" approach while interacting with our sellers and buyers. Both of these options allow potential buyers to get a sense of the home's flow without ever having to move inside. This is especially useful when selling to out-of-state buyers who are unable to visit homes in person before making a purchase.