2020 was a terrible year for all of us. We all saw a pandemic, natural disasters and many more misfortunes around us. But 2021 brings a hope to us that everything will be fine or atleast go fine this year.
We know that you may be hoping to buy a new house for a long time but the time doesn't let you do that. But finally, time is at your side now. This year will bring you closer to your dream and we will tell you how?
The COVID -19 Pandemic
Thanks to the pandemic that the real estate became hard to find and access. Lot of people lost their jobs and the economy went steep down. If you had a secure job in this pandemic then your only helping hand in this case will be to use real estate services to find the best property that you can afford.
Post the pandemic, the property valuations are not necessarily low but they are at a realistic level. If you are planning to buy a house in 2021 then you should consider using our real estate service to get the utmost benefit of low property rates, flexible payments and even GST waivers now.
We all have been forced to work from home during all this pandemic and it still persists. However, no one ever buys housekeeping this thing in their mind. There is a reason that people get offices for rent. But now we all have our offices in our houses themselves and that is not reasonable to all.
These are enough compelling reasons to look around for a new house because of the pandemic.
The Recent House Prices Trend
Before the pandemic the situation was a lot different and buying a house would require you to prepare for the investment for at least 5 years before you can move in although due to the current scenario the trend has changed.
You can rest assured that you are not buying a property at an inflated price. One of the biggest problems with real estate is that the properties that we choose are mostly overpriced and are above what we can afford at the time.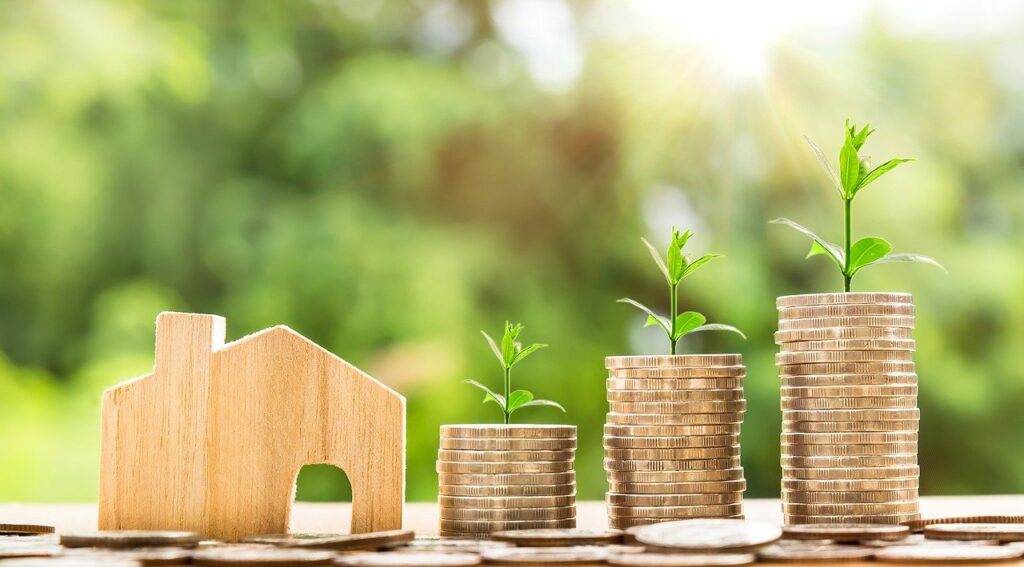 In support of that the real estate agents are keen towards providing us numerous benefits which are neither attractive nor effective. But because we can't afford to lose the deal we accept their vague offers and pull ourselves into weird situations that are hard to overcome.
You don't have to go through all these struggles again, select our real estate services and we will assure you that you won't regret anything.
Post Pandemic Trend
After the pandemic, although it's still not over but the situation the property prices are right now are impressive and attractive to middle class people. If you are a working class salaried person then it's the best time for you to invest in buying a new house.
The developers have been rolling out multiple deals and discounts in order to lure the buyers along with different dealers. Limited time incentives are also being rolled out to attract customers and an overall 10-15% reduction in cost is observed.
The situation developers are in right now is that they have not been able to sell their houses for the last year due to the downfall of the economy although now that the economy is reviving they will be providing numerous benefits to the buyers so that their houses can have buyers and they can invest in the upcoming projects to satisfy the future needs and demands.
Who should Buy?
This question is important and needs to be answered before anything else. Who should buy a house at this time? Employed and salaried people who wish to buy their first-ever house should look for it. If you already own a house and wish to upgrade to a spacious apartment because of the work from home then it is an opportunity for you.
Although if you are a businessman or even salaried with a lot of savings for new investment in terms of the property then you have a lot of offers and numerous opportunities to look forward to.
It may be the best time for you to buy a new house or any property because the prices will skyrocket in a few years and the investment will be even more successful than the best performing stocks.
What should you Buy?
So far we have discussed who should buy a house at this time but now the question is what to buy.
When it comes to houses there are two options:
Apartments
Plots
You may be looking for an apartment mainly because of several reasons but at the same time plots are a good deal in itself.
If you are living in the Metropolitan cities such as Bengaluru, Hyderabad, Chennai, Pune and Delhi then apartments may be your choice but in recent years the demand for plots have risen in these areas even before the COVID-19.
Now there are big names in plot development such as DLF ltd., Mahindra Lifespaces which provide well furnished and groomed plots. The beauty about plots is that you get the same space or sometimes even more of what you will be getting in apartments but at a lower price because they are still not mainstream like apartments.
Plot sizes differ a lot and are designed to fit everyone's needs. Whether you want an affordable midsize plot or a lavish large plot you can select what you like the most.
The small plots are generating a lot of interests in Metro regions due to the non-availability of good living spaces in congested areas. Plots provide the perfect deal for middle class salaried people. On the other hand, the large plots may be interesting to business owners and are a good deal at a very low price at the time.
If we are to consider the real estate experts then they say that having 4 floors with 12 bedrooms and large living rooms on a single plot is a better investment as compared to a similarly priced apartment for which you will have to wait longer for the project to get completed. So this is your time, if you are interested in it then go grab it by using our real estate services.
Offices
We all are working from home at this time and the last year has been hectic because of this. Although you may have an intention in buying an office for your small business to accommodate all your employees in one place. The planning would obviously be scraped because of the stressful scenario but if you are interested in buying a property to convert it into an office then the times are good.
Real Estate agents are offering numerous benefits for such properties which are a good fit for your office. This is the opportunity that you should consider. As the real estate experts say that you should have at least 30% savings off the total amount you are going to spend in acquiring a property for yourself. If you are fortunate enough in this pandemic then there is no time to waste on thinking about it.
You should go forward to it and use our real estate services to book your office or if you don't feel like buying a whole office but want some designated space as an office then renting will be a good option.
We provide our office on rent services so that you don't have to lower your productivity and hurt your chance to get a promotion because of work from home.
Things to Keep in Mind before Buying a New House
This is the most important part of buying a house. There are several things you need to take care of.
A buyer should always make sure that the background of the seller is clear and free from malpractices. If it's a secondary purchase then all documents related to the property for a period of 30 years should be checked. If 30 is not possible then at least the last 12 years period documents.
In case of a new project, make sure that the layout plan has been approved by the respective authorities. Occupancy certificate should be attained before handing over the property. If this document is not acquired then there will be a risk of property getting demolished. You may suffer from numerous other penalties under the construction law.
There may be a question of Ready to move and the under construction property. If you face this situation then it is advised by real estate experts to choose a ready to move property as you don't have to pay both the EMI and rent and the delay risk associated with it is also diminished.
Well, that looks like a lot of hassle and the fact is that "Yes", buying a house or any property is a lot of hassle but you can avoid all this hassle and stress by choosing our real estate services where all this thinking will be done by our professionals and you will get to choose the best of the deals with the comfort of your home.