Royal Enfield is an Indian multinational motorcycle manufacturing company that claims to be the " the oldest global motorcycle brand in continuous production". The Royal Enfield Bullet, Classic 350, Meteor 350, Classic 500, Interceptor 650, Continental, and other classic-looking motorcycles are among the company's offerings.
Royal Enfield also produces off-road bikes, such as the Royal Enfield Himalayan. Single-cylinder and twin-cylinder engines are available on their motorcycles. Royal Enfield is the world's oldest motorcycle company that is still in production, with the Bullet model having the world's longest motorcycle production period. By 1962, every part had been created in India. Royal Enfield also makes an almost identical bike in the 350 cc and 500 cc models, as well as many different models for different market segments, using the 1960 engine (with metric bearing sizes).
The Bullet Factory specializes in Royal Enfield motorcycle maintenance. The service bookings for your vehicles can be done using Automotive Services and Car Dealer Services. The Bullet Factory can make your heart skip a beat when you first walk in, with a well-trained crew, mechanics, and a love of bikes that is only seen in shops like this. You may come to The Bullet Factory for a routine maintenance check, a scheduled operation, a specific repair that needs to be done, a full rebuild of an old bike, or an entirely new design for your bike.
Service on Wheels
June 2020, Royal Enfield announced a series of measures aimed at assisting consumers during the lockdown. The 'Service-on-Wheels' program, for example, allowed customers to have their bikes serviced right at their homes.
The services have now started in India's cities, almost a month after the initiative was launched. According to reports from Rush Lane, the Royal Enfield 'Service on Wheels' will perform up to 90% of all regular service and maintenance on a motorcycle at the customer's home, as well as providing roadside assistance.
The service on wheels project makes use of custom-built Royal Enfield 350 Trials motorcycles. Starting in July 2020, these custom-built motorcycles will be available at all company service centres. As part of practising social distancing, they will essentially serve as a stand-in, acknowledging the space limitations at dealerships.
Customers do not need to frequent their retail outlets because of the service-on-wheels programme. To carry out the service operations, Royal Enfield will send qualified technicians to the customers' homes. This will ensure that all procedures are completed while adhering to the strict safety guidelines. Customers will also be able to choose an e-payment option for a fully contactless experience.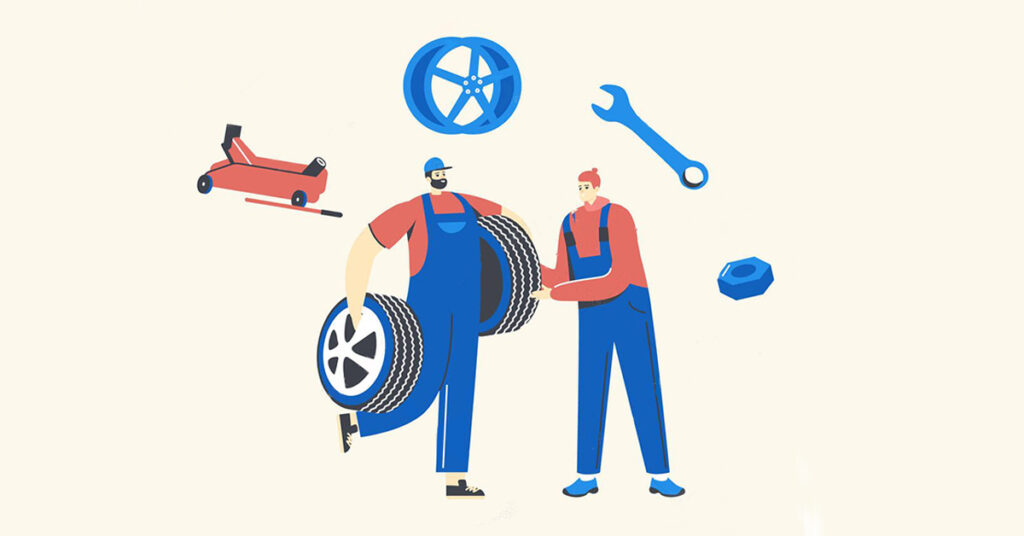 To prevent overcrowding, Royal Enfield has also limited the number of service appointments available at dealerships. Customers will be required to schedule their service appointments in advance and adhere to the social distancing and safety measures in place to ensure their own and the staff's safety. To be healthy, we can schedule appointments via Automotive Services.
In addition to these measures, Royal Enfield recently launched extended warranty packages for its products. The 'Royal Enfield Safe' initiative is eligible for both BS6 and BS4-compliant vehicles, as well as the now-discontinued 500cc offerings.
The company has introduced this new project "Service on Wheels" in India in-order to make the maintenance process easier for RE bike owners.
Royal Enfield Service on Wheels: Now get your RE bike serviced at your doorstep
KEY HIGHLIGHTS
• Any RE dealership in India can book the service.
• For this project, 800 custom-built RE Service on Wheels bikes have been deployed.
• The bikes in the Service on Wheels fleet can hold equipment, parts, and other products.
Royal Enfield has unveiled a new service called Service on Wheels, with the aim of making customers' lives simpler and safer. With this announcement, the two-wheeler manufacturer finally joins the doorstep service bandwagon; several other carmakers and two-wheeler manufacturers have already done so, especially after the COVID-19 pandemic. Anyway, back to RE: the company touts its latest service as a "smooth and hassle-free" way for customers to get their Royal Enfield motorcycles serviced at their home. To that end, the company has deployed 800 units of custom-built RE motorcycles across its Indian dealerships.
"Customer satisfaction through retail and service excellence is a major priority for Royal Enfield," said Lalit Malik, Chief Commercial Officer of Royal Enfield. We are dedicated to improving the customer's purchasing and ownership experience, as well as the brand interface. Last year, we opened 600 new Studio Stores across the country to bring the brand retail experience to tier II and tier III cities.
The recent launch of many service initiatives, including today's launch of Service on Wheels, aims to improve the customer's service experience in a hassle-free and convenient manner without compromising service quality. Via the advent of new sales and service concepts, we will continue to innovate and add value to the overall customer experience journey in the future."
What is RE Service on Wheels and how does it work?
The Service on Wheels was explained by the company. Bikes can hold the tools, supplies, and spare parts that enable professionals to perform up to 80% of all critical services and repairs. Of course, at the doorsteps of consumers. Minor repairs, scheduled servicing, parts replacement, electrical diagnosis, essential component checking, and other services may be performed at the RE bike owner's doorstep.
Quality of service
The Service on Wheels project is handled by authorized and qualified service technicians who are equipped with the required parts and equipment. Furthermore, the lubes and components will be protected by a 12-month warranty.
How do I schedule a Royal Enfield Service on Wheels appointment?
This initiative allows owners of Royal Enfield motorcycles in India to schedule an appointment. via Automotive Services or via the nearest Royal Enfield dealership outlet. The Car Dealer Services has extended their help in booking service appointments for cars.
Royal Enfield's 'Service-On-Wheels' Initiative: Thoughts
The Royal Enfield 'Service-On-Wheels' program is a fantastic project launched by the company. It protects both consumers and employees while also allowing all essential facilities and maintenance to be completed at the customer's leisure.
The Royal Enfield 'Service on Wheels' project recently serviced our long-term Interceptor 650 test bike. Here's what it's all about, as well as its limitations, price, and how long it takes to service your beloved Enfield.
For a little over nine months, the Royal Enfield Interceptor 650 has been an outstanding part of the Express Drives' long-term fleet. The bike proved to be a reliable companion throughout our trip, taking us to places like Mussoorie, Jaipur, Ajmer, Bhopal, and Jodhpur in addition to proving its worth as a capable regular workhorse. Late last year, the bike arrived with nearly 800 kilometers on the odometer.
The Royal Enfield Interceptor 650's second service is performed every 10,000 kilometers, and since our test bike had clocked over 8,000 kilometers, it was time to pamper it and show it some affection. Meanwhile, Royal Enfield unveiled its 'Service on Wheels' project, which promises bike maintenance right at your door. It's great news because you won't have to leave the house in the latest Covid-19 era. So, here's a rundown of what you need to know about this operation!
Bookings
To schedule 'Service on Wheels,' simply call your local Royal Enfield dealership and schedule an appointment by telling the representative your desired date and time for a Royal Enfield technician to come to your location to service your bike. We can also book using Automotive Services which makes the process much easier.
Services provided
After that, the concerned individual arrives at your location with a fully loaded Royal Enfield Bullet Trials 350. The bike comes with three aluminum panniers that hold spare parts, necessary equipment for bike service, repairs, and repair, as well as the essentials for servicing a two-wheeler. Engine grease, a cleaning waste cloth, an oil filter, a spare air filter, clutch cord, brake shoes, and chain cleaner and lubricant were all in the two side panniers and a top box on the serviced bike that arrived with us.
The technician arrived on time and began working as soon as he arrived. The best part was that he was dressed properly, and it's always a pleasure to hand over your bike to someone so competent, isn't it? He was also wearing a mask, which is necessary during the current Covid-19 pandemic.
The engine oil on our Interceptor 650 long-term test bike needed to be changed, as well as the clutch and brake levers and chain. These tasks took the technician 10 to 15 minutes to complete.
Then he checked the operation of the bike's other main components. This included testing the battery voltage, cleaning the air filter and spark plug, and checking the master cylinder brake fluid level.
According to Royal Enfield, the Service on Wheels programme allows customers to have their bikes serviced for almost 80% less than what they will get at a normal garage. Additionally, Royal Enfield's SOW can be used to repair a puncture.
Limitations
The explanation is self-evident! There is no provision for bike washing since this is a mobile operation. However, the technician can clean your bike with a normal cloth as per your request and will do so if the bike isn't dirty beyond a certain stage. Another constraint occurs when a customer recognizes that his or her bike is broken but is unsure what needs to be modified or fixed. However, if a specific spare part has to be replaced and you don't know what it is, the technician won't be able to bring it with him.
Contentment
When the engine oil is adjusted on the Interceptor 650, Royal Enfield replaces the oil filter, and our test bike received the same treatment. We were impressed with the way the Royal Enfield technician treated our test bike. He wasn't rough with the bike, and he went about his work with care and precision, showing no signs of impatience or hurry. The total service time for the bike was just 40 minutes. Following that, the technician wiped off and washed some oil drops that had fallen on the floor during the operation, demonstrating his professionalism.
Cost
We went to the workshop after the SOW session because our test bike needed a comprehensive wash as well. Surprisingly, the Royal Enfield 'Service on Wheels' is completely free, so you won't have to pay anything extra to have your bike serviced at home! In the coming days, Royal Enfield plans to release an app that will enable you to book your service and track its progress on your smartphone.
Recommendation
The company had rolled out 800 of these bikes across the country for the initiative, which means they should be readily available in every major city and town. Every Royal Enfield owner should take advantage of this service! It should be remembered that, as was the case in our neighborhood, this service might not be available on Saturdays and Sundays (Noida, Uttar Pradesh). When we enquired, we learned of a few explanations. For starters, the respective workshop has a heavy workload on weekends. Second, the fact that our bike was serviced during a weekend lockout in the county. However, if you are planning to book SOW over the weekend, we recommend that you double-check this with your local dealership.
Conclusion
It's understandable that consumers will be reluctant to visit service centers and risk catching the virus. Customers may now request a technician to operate on their Enfield from the comfort of their own homes, thanks to this new service. Obviously, strict hygiene and sanitation protocols are followed. Since the company said, "The Service on Wheels motorcycles are purpose-built, and designed to hold tools, equipment, and spare parts to perform up to 80% of all typical service and repair requirements at a customer's doorstep, including scheduled maintenance service, minor repairs, essential component checking, parts replacement, electrical diagnosis, and more," So take advantage of this service for quick repairs like repairing brake pads or footpegs, and call their RSA service to help you get the bike to your nearest RE service center for critical surgeries.
Read This Blog: Upcoming SUVs under 5 Lakhs in India