Everyone wants to earn money from their social media accounts and if you are thinking the same you are no different and you shouldn't be. Social media has evolved from being just a tool to stay connected with friends and family over the internet to a means of entertainment and to something much more than that.
Now it has come to the point where we ourselves can't say that we are away from social media for even an hour. That's how big an impact it has on us. If you have noticed clearly then you will see a lot of social media marketing companies around and you may wonder what these are for? Well, services like digital marketing service providers are here to benefit you by improving your reach and engagement on the social media platforms so that in turn you can earn money.
Pinterest is no exception to this and it may be something that you may not have tried and this doesn't necessarily fit the social media definition but the mere fact that it has been phenomenally successful is enough to take it seriously.
Pinterest is seen when you are searching for something which appears in the image format only as this has been Pinterest's content. Now Pinterest also supports the video format and is highly successful with that. The only reason for us to tell you this is because with the evolution of content marketing you should evolve too in your earning domain.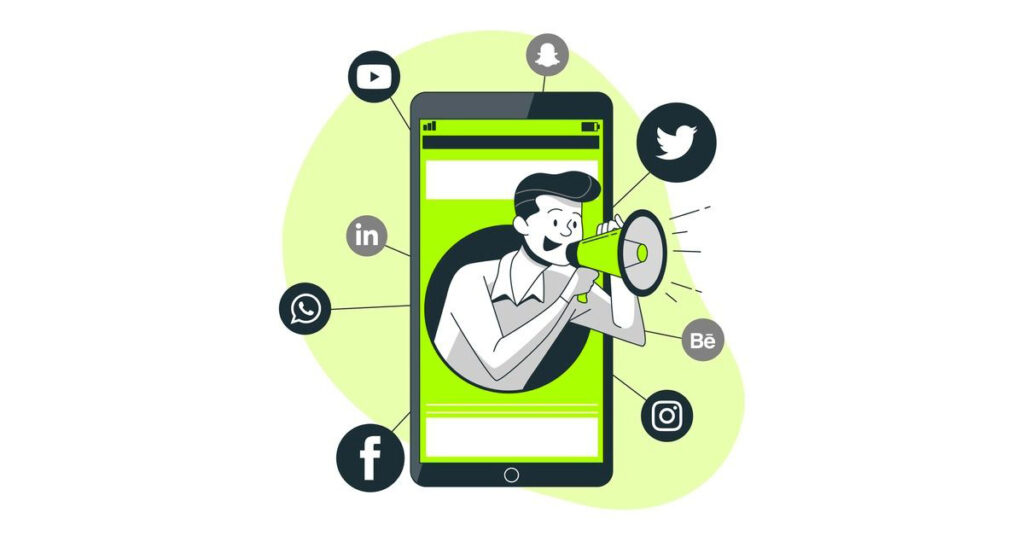 Pinterest has been proven to be one of the best ways of earning money online using your following. It supports websites and enhances the experience on your website for free while providing you with a way to earn more money from your website. It allows you to use your affiliate links directly on the platform again enhancing your ways to earn a decent amount monthly.
The approach that we take to earn money online is actually very flawed and doesn't provide you with much either. We are talking about actual money here but the ways that you see around the internet are ways to earn pennies. It may definitely get you some money but this will never be a passive source of income for you. For that you need to invest in something, here you are investing in the following that you will be building on the platform. You may not be investing your money here but your time and effort.
You can do the same thing on other platforms but the way Pinterest rewards you are like no one else. It can't get any better than this. Numerous social media marketing companies focus primarily on Pinterest when starting to seriously make money online for their clients. You can rest assured that the platform is accustomed to that and provides you with valuable insights and tools to help you with your goal.
This is something that other platforms lack. If you are to earn money on Instagram then you not only need to have a good following but you will be required to partner with a brand yourself based on that following. But here you can start earning money even with a good niche following which makes it best for beginners and bloggers.
So here are the ways that will help you earn money with Pinterest
Start a Blog for Free
This may feel demotivating but the fact is that to earn money you need to have at least a blog for yourself otherwise a lot of things won't work. You may think that I only want to earn money from social media. Why do I have to start a blog or website for that? But, trust us the thing is that the social media platforms need to trust you too that you are just not some people trying to get money out of their platform by doing things that are inappropriate such as hate speech and much more.
There are tons of social media marketing companies and if it was this much easy to earn money then everyone would be a millionaire. So, you need to be sure of this that it is not as money will fall in your lap but it won't be difficult to actually get it.
There are a ton of digital marketing service provider and you can take their help in growing your social media presence but one thing is for sure that you will need a name on the internet that is just not a social media presence. A good internet presence is appreciated everywhere, not just a social media presence.
Other than that, starting a blog is so easy in today's time that you won't require the digital marketing service provider to guide you in this. The only thing you have to do is to have a website or blog in your name similar to the name you want on Pinterest to ease things out.
You can start your blog free on blogger and the only place you need to spend your money is to buy a domain name which is highly suggested to do so as having a third-party domain name doesn't provide much of a credibility for your website.
Write Relevant and Helpful Content
The next step after starting your blog is to write content for it. But as we all know that we are in 2021 and hence the needs of people have changed drastically and people don't want to listen or read content that doesn't relate to them or excite them.
The worst may happen that you are writing content each day and investing a lot of your time in getting the content for your blog and viewers but there are only a few viewers for the blog and all your time and effort will go in vain.
To prevent this from happening you need to make sure that your content is relevant to your viewers and is helpful in such a way that they came to look for it.
You should take up the topic that you love the most and are comfortable talking about it. This will help you with it and get you a lot of viewers without much hassle.
If you are unsuccessful in this venture then you should consider using a digital marketing service provider as they will help you with your content and will get you to where you want your blog to be and you will rest assured that your efforts are not going in vain.
Set up a Pinterest Business Account
Now that you have your blog ready with some good content. You need to market it well with the use of Pinterest. Just go over to Pinterest and make yourself an account that is absolutely free. After that, you have to opt for a business account rather than a personal account.
You may argue that there is no need for a business account but the fact is that there are numerous features that you get in a business account that will help you to increase your chances of successful strategies in the future.
After that, you need to claim your website on Pinterest and follow the steps indicated by Pinterest to do so. If you skipped the first step and thought that having a website was not necessary then here you are.
Having a website will provide you with an edge over others and will integrate Pinterest with your website which will provide a flawless experience to the viewers.
One other detail to note is to have relevant keywords in your Pinterest bio to make sure that the viewers can find you without much hassle.
Create Pinterest Boards and Pins
Now that you have set up a Pinterest business account now you will have to post the content there. There are two things that you need to know about Pinterest.
First is the Board, the board is similar to the pin boards that we usually use. The board will feature the pins of various categories and you can decide on the category. This is to make sure that the content stays relevant and is easy to find and categorise if needed.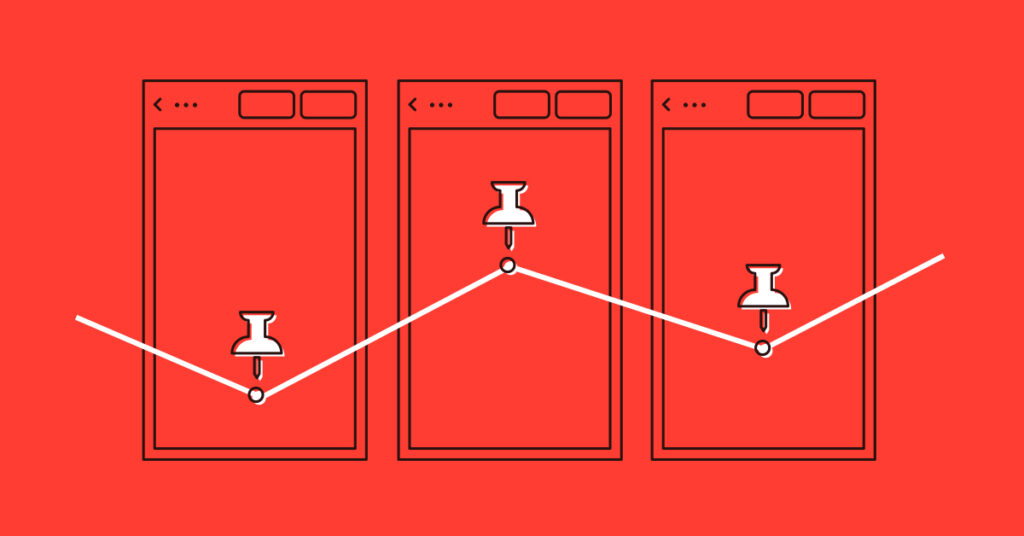 Pins on the other hand are just like the individual pins we use on boards. Pins are the main content on your board and the whole profile. You will be required to have a good pin and make a lot of them which are relevant to the audience.
After that, you have to categorize them on different boards so that people can find them easily. On Pinterest, people can follow your boards and your profile both. This is a great option provided by Pinterest to make sure that the content on the platform is always relevant to the viewer.
Hence as a content creator, you need to know that the evolution of content marketing has resulted in this and you need to work hard and with focus to build a following.
Post Content in Regular Intervals
One of the least talked about strategies for the growth on Pinterest is to post content regularly and this is not the best advice but it is the fact. You have to put the effort into posting relevant content every day to grow your following and to engage with as many people as possible.
As we have talked about the evolution of content marketing, we all know that the way we consume content has changed so fast and it changes every day. For a content creator, it is very important to be updated with the norm. If left out then you will have to align yourself with the tide to gain the attention of people so that they consume your content.
Earn through Ads
Now that you have set up your whole profile and connect your website with it. It's time to make some money as you would have wanted from the digital marketing service provider but the only difference is that you are doing this yourself without much help. Although getting a little help from a social media marketing company will not cost you much.
One of the traditional ways of earning money online is to display ads on a platform that you own. The idea is that you drive viewers to your page or blog or website and whatever it may be that is on the internet and people like to visit it often. Then you can ask advertisers or ad companies to provide you with some money and in return, you will be providing them space on your page where they can display their ads.
This is as easy as it sounds. The only thing that you have to worry about is that those ads are relevant to your viewers. If the ads are random and not close to your niche then the idea of placing ads on the platform will result in degrading engagement on your page.
This can eventually get you less money than you would have earned if your website was still engaging. And as for the ads network that you should choose then the most used and trusted network is the unbeaten Google AdSense which provides you with good revenue with your Google account.
However, relying on just AdSense is a bad idea as AdSense will not guarantee that the ads will be the best for the niche you are working on. There are other networks too that will be better than AdSense in your niche and you should try them if you meet their requirements.
This will provide your viewers with the best experience and you with the most revenue possible for your blog. It basically means that you can earn a good enough amount if you stick to your niche even with fewer viewers.
Use Affiliate Programs to Earn Money
The other way to earn more money than the ads and a very muted alternative is an affiliate program which will provide you with the best way to earn money. Putting on ads on your website is firstly very outdated and secondly, it looks bad on most websites.
Just go around the web and visit your favourite websites and then pay attention to the ads that they display. A good website will always stay muted when they show ads as they don't want to ruin your experience but you will definitely notice these ads if you are looking for something like this.
Affiliate marketing is a simple but powerful way to earn money on the internet. For starters, affiliate marketing is basically recommending people with products that when they buy you will get a small commission from it which ranges from 1% to 10% on different products and platforms.