There is a major change that is brought about by supply chain management. As industries look to the future, almost all businesses whether it is a start-up or small business, or fully established it all need to stay ahead. Transportation services technologies are evolving which brings around the era of supply chain management.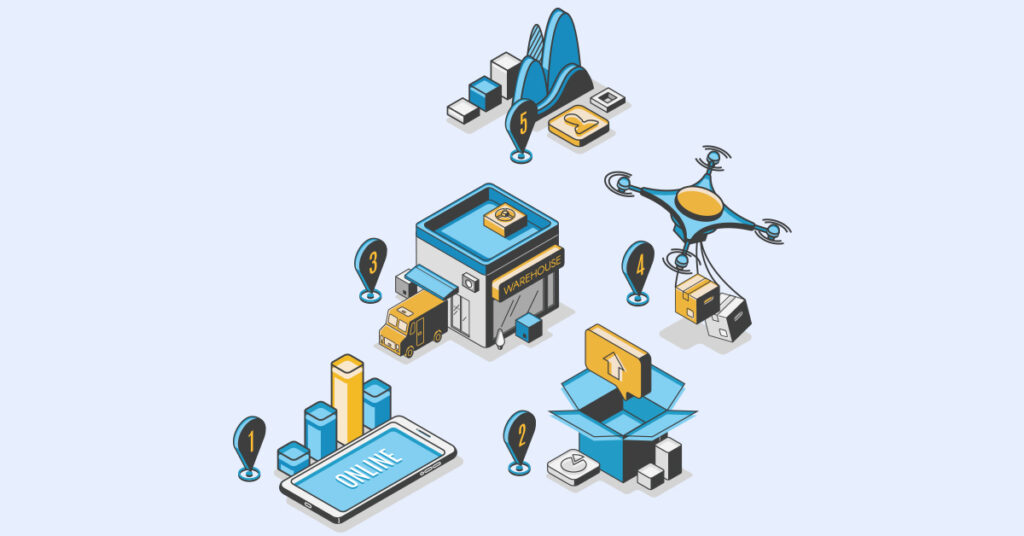 The evolution in technology in every aspect of supply chain management from how source materials and services to how you deliver goods to your customers. How do you decide which technology could help you to maintain a competitive edge?
You have scoured the internet for logistics jobs numerous times and many times you also were looking for the best logistics companies in India or read up on job descriptions and researched that all goes into a supply chain management career. Supply chain management can be an extremely appealing choice when it comes to its use.
From your favorite shopping app to your home – your chosen product embarks on a long winding journey, across cities, sometimes countries shuttle between multiple warehouses before the courier agent delivers it to you. Supply chain management is the story of this journey. The future of supply chain management can offer the best movers and packers services.
What is exactly supply chain management?
A supply chain encompasses all the activities required to get a business's products to consumers. The chain starts with sourcing raw materials and ends when it brings products to those who will use them. Materials are not always on the move within the supply chain. Sometimes, storage facilities are necessary to hold excess goods until demand increases.
Each part of the supply chain has its own processes and logistical concerns. Professionals must plan for product demand, arrange to ship, anticipate potential hurdles, and think creatively to meet tight deadlines.
If you want to learn to cook, you can attend culinary school. There, you will learn techniques specific to a type of cooking, practice those specific skills, maybe even find areas you excel in. But the school will not teach you how to run a catering operation efficiently.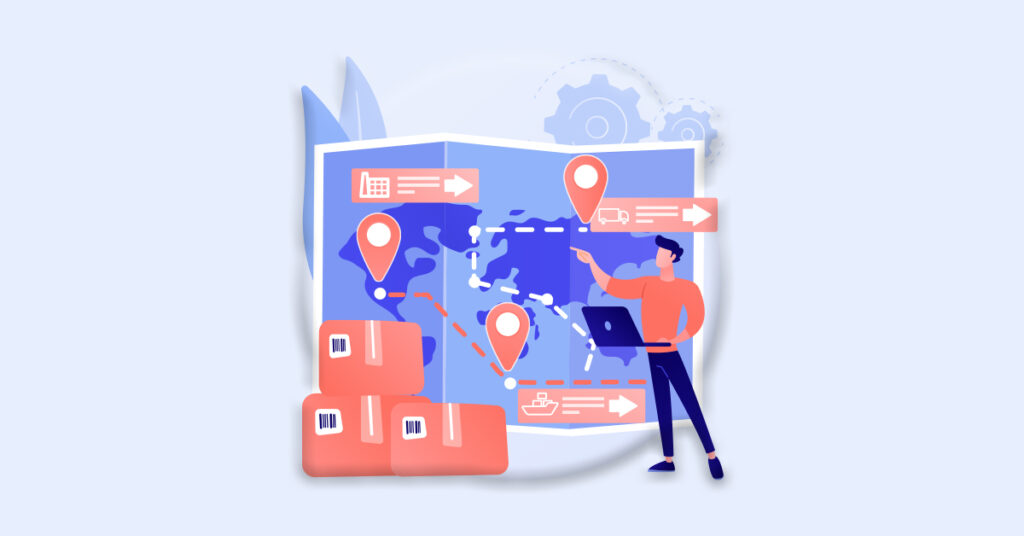 That requires skills in remote prep that can travel to the venue, sourcing from markets and vendors in just enough amounts for each job, and mastering ways of "holding" food in safe conditions until served. One is about basic skills, the other is about business skills. Same thing with SUPPLY CHAIN MANAGEMENT.
Supply chain management will help you to manage the transportation services for your products which will lead to customer satisfaction and will help in the exponential growth of your business. It helps to create a systematic approach for packers and movers in your business.
so, it can be said that Supply chain management (SUPPLY CHAIN MANAGEMENT) is the active management of supply chain activities to maximize customer value and achieve a sustainable competitive advantage. It represents a conscious effort by the supply chain firms to develop and run supply chains in the most effective & efficient ways possible.
Supply chain activities cover everything from product development, sourcing, production, and logistics, as well as the information systems needed to coordinate these activities. The concept of Supply Chain Management (SUPPLY CHAIN MANAGEMENT) is based on two core ideas: The first is that practically every product reaches an end.
Top five steps for supply chain management.
Source: –
Sourcing is identifying vendors who will procure goods and services to meet planned/actual demand in the most economical and efficient way. There are certain standards that suppliers need to fulfil, thus assuring the firm to deliver quality goods to the client Sourcing can be of perishable as well as non-perishable products in the case of perishable products, it is mandated to have a minimum supplier's lead time which will support a minimal inventory approach On the other hand, in the case of non-perishable products, the supplier's quoted lead time must be less than the number of days by when inventory reaches zero, thus leading to no loss in revenue.
Plan :-
Planning is imperative to control inventory and manufacturing processes Companies always try to match supply with aggregate demand by developing a course of action using analytics. To procure what is planned is 'Source' To plan what is ample for production is 'Make' and to attain significant service levels by delivering on time with quoted lead time is 'Deliver'.
Furthermore, it is advisable to be alert with a vigilant eye on demand variations along the value chain to avoid the Bullwhip effect. Planning will help you to properly execute your transportation services.
Make:-
As per the preference of the consumer, the firm will perform all activities related to the transformation of raw material to the final product Activities such as assembling, testing and packing happen at this element of Supply Chain Management Feedback from consumers creates a Win-Win situation for both (manufacturer and end-user) as for the firm it is improving their production operation continuously giving a better packers and movers experience.
Deliver:-
Another most important component of supply chain management is contributing to direct/indirect integration with the consumers. It has a significant contribution to surge the brand image of the firm. Finished goods and services, as demanded by consumers, have to meet expectations through the company's delivery channels and logistics services. To have a seamless delivery, the firm utilizes various freights – road, air and rail.
Return: –
it is a post-delivery customer support process that is associated with all kinds of returned products. It is also known as Reverse Logistics' It is one of the most important components of supply chain management to minimize potential deterioration of relationships with customers. On the flip side, this process provides the same course of action for the firm towards its suppliers.
What is the key principle for a smooth supply chain management?
Communication is essential throughout every part of the supply chain. This principle is especially true when extraordinary circumstances arise that demand a departure from normal procedures. Each person who receives an order should confirm that order, while documenting the process so that no missteps in the supply chain occur.
Elements that lag don't belong in the supply chain. If a supplier regularly delivers raw materials behind schedule, supply chain managers should replace the faulty element. The same principle applies if a third-party logistics company starts to slow down the chain.
Flexibility is a necessity. Supply chain management is a balancing act that requires constant adjustments and evaluation. Managers must analyse data, try to predict demand, have plans for dealing with excesses and shortages, and be able to think creatively to meet deadlines and handle problems.
People matter. Individuals, not any set of rules, are the foundation for a successful supply chain. Keeping people motivated and up to date on the factors that affect their work will increase the chain's efficacy.
A fast supply chain is a more profitable supply chain. In other words, managers must be able to quickly identify and respond to demand triggers.
How efficient is supply chain management?
Supply Chain Management (SUPPLY CHAIN MANAGEMENT) involves the flow of goods and services in an efficient manner. It encompasses all the steps involved in procuring raw materials through to the finished goods, in a way that is streamlined and provides value to the customer. As any successful business owner will tell you, SUPPLY CHAIN MANAGEMENT is an extremely crucial part of operations.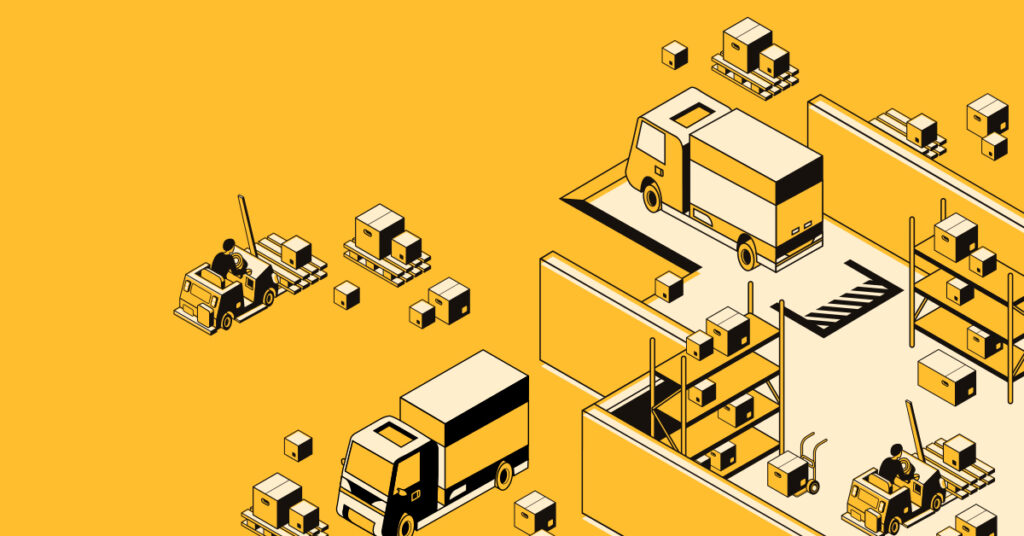 It establishes strong communication and relationships with suppliers, helping to avoid shipment delays and minimize logistical errors. Efficient SUPPLY CHAIN MANAGEMENT gives you better-negotiating power to get the best rates and products in the shortest time possible. In turn, this reduces inventory costs and improves the overall planning and efficiency of your operations.
top 7 facts about supply chain management that you need to know.
Supply chain management let the companies focus on their employee development.
Companies running supply chains face significant operational pressures every day; however, businesses still need to find the time to focus on developing employees and their skills. Companies can start doing this by regularly assessing their employees, investing in training and skills enhancement, rotating the most promising managers through multiple job assignments, and spending time developing succession plans for higher level supply chain positions.
Role of technology In supply chain management.
The technology that exists today plays a huge role in strengthening supply chain management. For example, implementing a good warehouse management system (wms) is what helps successful companies to streamline their supply chain management. wms makes it easy to track, document and evaluate the effectiveness of your supply chain management over time. it strengthens data collection and provides valuable insights through data analytics. companies that wish to achieve a high level of supply chain management should also consider investing in transport management software.
The use of computerized shipping and tracking systems helps to integrate all operations from one panel. moreover, it is possible to have such a panel in your mobile device meaning you can organize your inventory data, manage shipping, monitor distribution, etc – all in the comfort of your office or while on the go. technology enables companies to eliminate laborious manual intervention and speeds up decision-making. arguably, technology-driven supply chain management plays a large part in helping companies to gain a competitive advantage. This has overall led to massive improvement in packers and movers services for small businesses.
Businesses can also align their own supply chain with their business.
Sales and Operations Planning has made it easier for companies to align supply chains with the business. However, companies often lose track of the importance of this alignment due to critical operational pressures and additional factors. Make sure that those higher up in your manufacturing company realize the importance of aligning your supply chain with the business and make it a top priority.
Regular update of strategy can help with your supply chain management systems.
While it may seem like common sense, few manufacturers actually develop a written supply chain strategy. Budgets and objectives are beneficial, but companies need to focus on developing a strategy in order to improve their supply chain. What, exactly, is a supply chain strategy? In short, it's a plan designed to help supply chain leaders decide how they will allocate their scarce resources over a period of time. Many companies also include an assessment of their strengths, weaknesses, opportunities and threats in their supply chain strategy. Regularly updating your strategy will help you gain a better view of your supply chain and develop solutions to problems that arise.
Building mutual trust.
In order to find true success, companies need to develop a "fact-based" culture. Rather than accepting assumptions at face value, employees need to dig for factual evidence. Managers and executives need to stress the importance of fact-based analysis among supply chain teams in order to improve success in logistics.
Increasing customer demand.
Due to the versatility provided by e-supply chain management, customer demands have also increased. E-supply chain management provides you the framework that supports communication and collaboration between the customer and other entities. Not so long ago there was a company called Borders, which was one of the biggest book sellers in Europe. Then Amazon came along and brought with it the concept of e-supply chain management that provided the same books at a much lower cost. The customer could now track the shipment end-to-end. Today, Amazon is the world's largest seller of books.
Visibility
With e-supply chain management, you can have visibility across the entire supply chain. For instance, if you are a manufacturer of a product, in a traditional supply chain you would not have any visibility across the supply chain but in an E-Supply chain management all you must do is get on to your laptop and see exactly how materials are flowing. This will enable you to plan and process orders in an efficient manner.
Supply chain management is very beneficial for the transportation services of your business. You can consider the above-mentioned points for the incorporation of supply chain management in your business.